Nipsey Hussle Killer's Motion To Reduce Murder Conviction Rejected By Judge
Eric Holder's attorney attempted to lessen the charges his client was convicted of during the summer.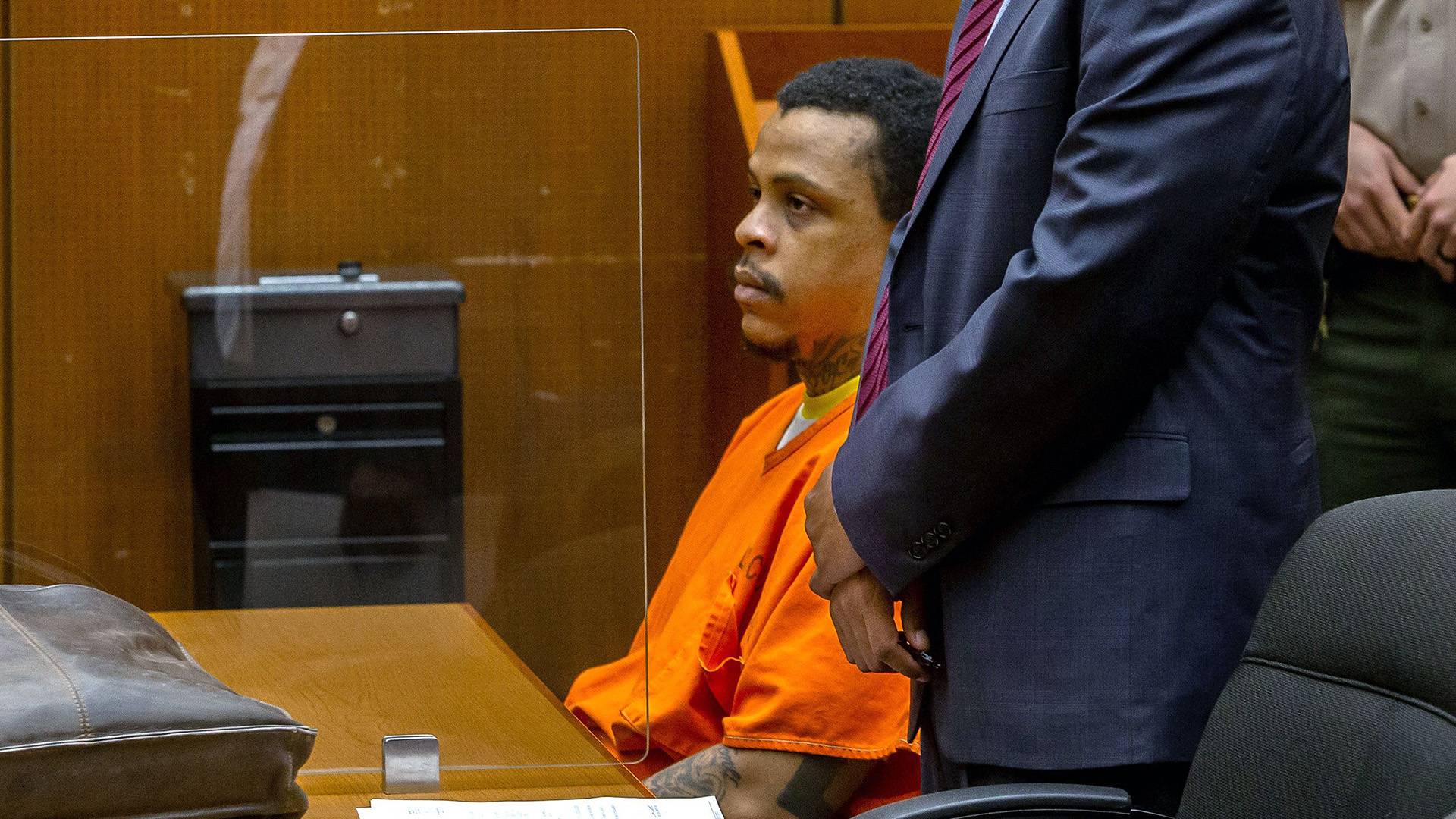 A judge has officially rejected a motion made by the defense in Nipsey Hussle's murder case.
NBC Los Angeles reports that the defense's suggestion to have a first-degree murder conviction for Eric Holder Jr. reduced to second-degree murder or voluntary manslaughter was denied on Monday (December 19).
Holder's attorney, Aaron Jansen, moved for the motion to be lowered in order "to be consistent with the other two verdicts," which included attempted voluntary manslaughter rather than attempted murder for the two other people injured in the March 2019 shooting that claimed the Crenshaw rapper.
While sentencing, which has been postponed numerous times, is still set to take place, Holder faces life in prison for the crime. He was convicted over the summer of one count each of first-degree murder as well as possession of a firearm by a felon and two counts of attempted voluntary manslaughter and assault with a firearm.
Holder was also convicted of intentionally and personally discharging a handgun with the clear purpose of causing great harm to one of the victims.
During the trial, prosecutors alleged that Holder's shooting was planned out in advance. Holder's getaway driver, Bryannita Nicholson, also testified and detailed the events that happened before and after the shooting. Deputy District Attorney John McKinney said there was "no doubt" Holder knew he'd kill Hussle, born Ermias Asghedom, adding he shot the rapper at least 10 times and kicked him in the head before running away.
McKinney detailed the dispute between the pair with Hussle hearing that Holder was a snitch and wanted to "clear that up," the Associated Press reports. The deputy district attorney said the pair, along with two of Hussle's friends, had a "cool conversation" with Holder prior to the attack. He was accused of returning to the scene and murdering the rapper after feeling disrespected during that prior exchange.