Bill Clinton Sang Every Word Of "Total Praise" At Aretha Franklin's Funeral And We Are Here For It
"Watching Bill sing with the gospel choir at Aretha's homegoing service made my day."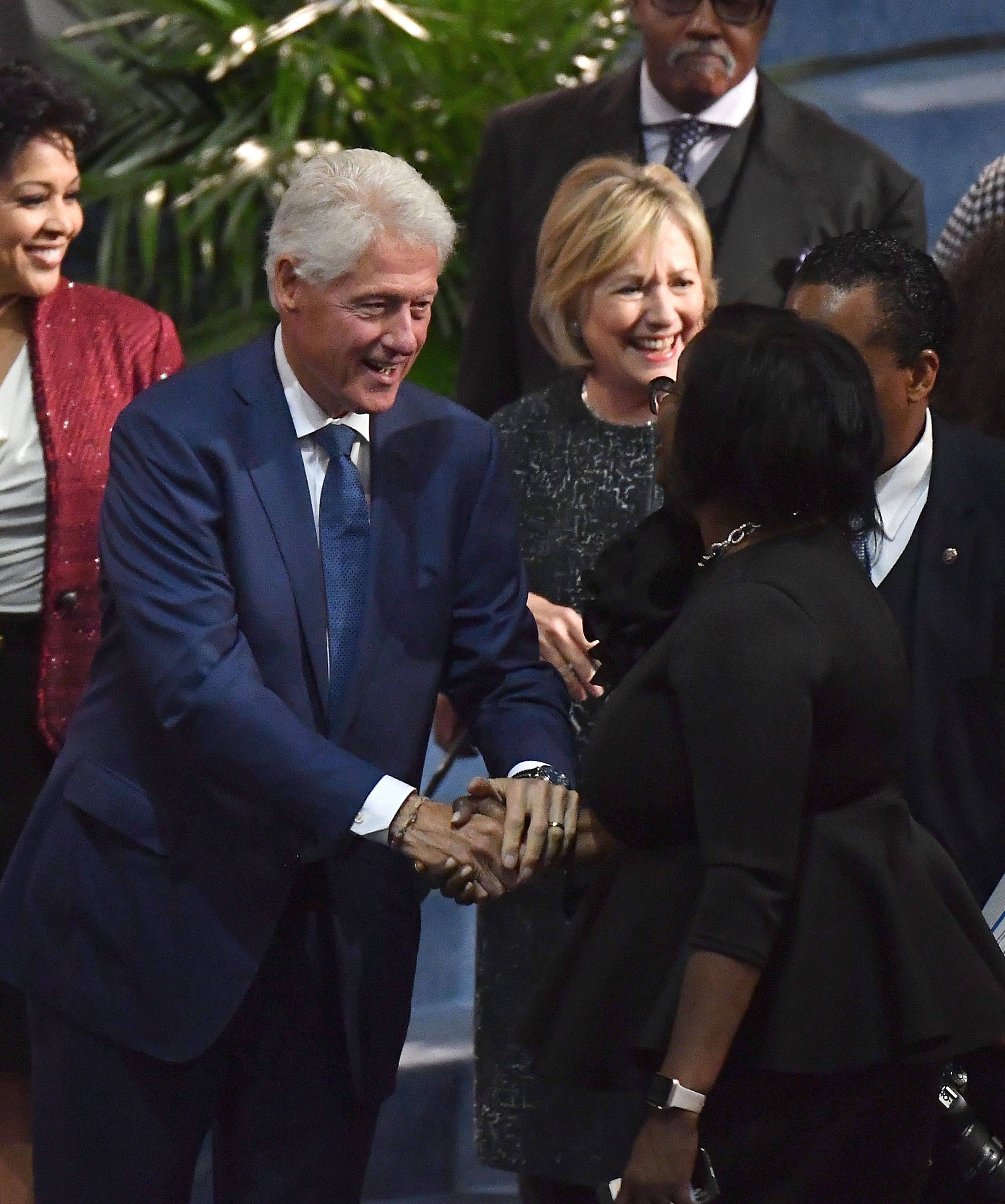 In the final homegoing of Aretha Franklin, who died of pancreatic cancer on Aug. 16, countless recognizable faces made an appearance at the Greater Grace Temple in Detroit.
Before the procession began, cameras captured Jesse Jackson, Al Sharpton, Ariana Grande, Pete Davidson, and many others as they found their place in the church. When Franklin's family entered, the church choir began singing "Total Praise" by Richard Smallwood.
Throughout the song, cameras panned to Bill Clinton, who appeared to know every word of the gospel song.
In addition to singing like a Black church classic, former President Bill Clinton, Jackson and Smokey Robinson will speak during the ceremony. Stevie Wonder, Ariana Grande, Jennifer Hudson, Fantasia, Faith Hill, Shirley Caesar, Chaka Khan and others will be providing music. 
While the occasion brought forth many celebrities and well-known figures who were close to the Queen of Soul, people still could not stop talking about Clinton knowing "Total Praise." Some even guessed how many times Clinton visited a Black church.