NBA Star Chris Paul Says His Daughter Is Bullied In School Over His Lack of Championships
The Suns point guard talked about his family' struggle.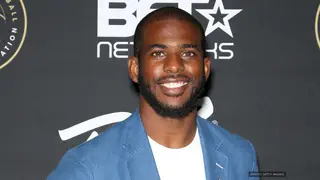 Chris Paul's, the Phoenix Suns point guard who is credited for the team's turnaround, but has also been subject to criticism as well, is saying that his 10-year-old daughter is getting picked on at school because his team has not won any championships under him.

While appearing on "The Pivot Podcast" on Tuesday (June 6), Paul says his daughter Camryn has had to deal with her classmates' bullying her over his performance, PEOPLE reports.

"She's at that age now at school where kids talk crazy to her," he details in the podcast.  "She had a little boy at school that said some reckless stuff to her; he was like 'your daddy ain't never gonna win no championship'."


In 17 seasons in the NBA, the last three with the Suns and also stints with the LA Clippers, the Houston Rockets and the then-New Orleans Hornets, Paul has yet to win a championship ring. With more than 21,000 regular career points, he has consistently been regarded as among the best guards in the league. He describes the tough lesson he was left to teach his daughter, but also admits that he will always be his toughest critic at the end of the day.
Paul, who also has a son, Chris Jr., 14, with his wife Jada, stays positive for the future and hopes to use the negativity as leverage for a better next season. "One thing about it is, as mad as I am, I cannot let that define me…I gotta get back to work," he said.