NeNe Leakes Reacts To Getting Booted From Xscape's Tour
The reality star took to Instagram.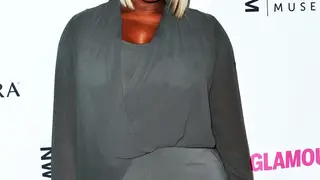 NeNe Leakes lost out on a major gig after word on her recent scandal spread like wildfire. Now, for the first time since being kicked off of The Great Xscape Tour, the reality star is speaking out, and she's keeping it brief and optimistic.
To refresh your memory, NeNe came under fire when she was recorded telling a heckler at her comedy stand-up gig in Oakland that she hoped her Uber driver raped her on her way home.
While she has since apologized for her disgusting comment, admitting that she was in the wrong, her "I'm sorry" didn't suffice for the ladies of Xscape, as they released a statement officially announcing her removal from the roster.
"Like many, we were dismayed by the recent remarks made by our talented colleague and friend NeNe Leakes," they said. "As a result, we have decided to no longer proceed with her participation on our tour. This tour is for and about our fans and we want to provide an entertaining and enjoyable experience for every single person who attends... NeNe has since apologized and we wish her the best as she navigates this very difficult period."
In response to the news, the Real Housewives of Atlanta star took to Instagram where she posted a photo of herself with the caption, "What don't break you, will make you stronger."
Learn more on what went down with BET Breaks, above.