Breaking: Tekashi 6ix9ine Hospitalized After Brutal Attack
The rapper is in crisis again.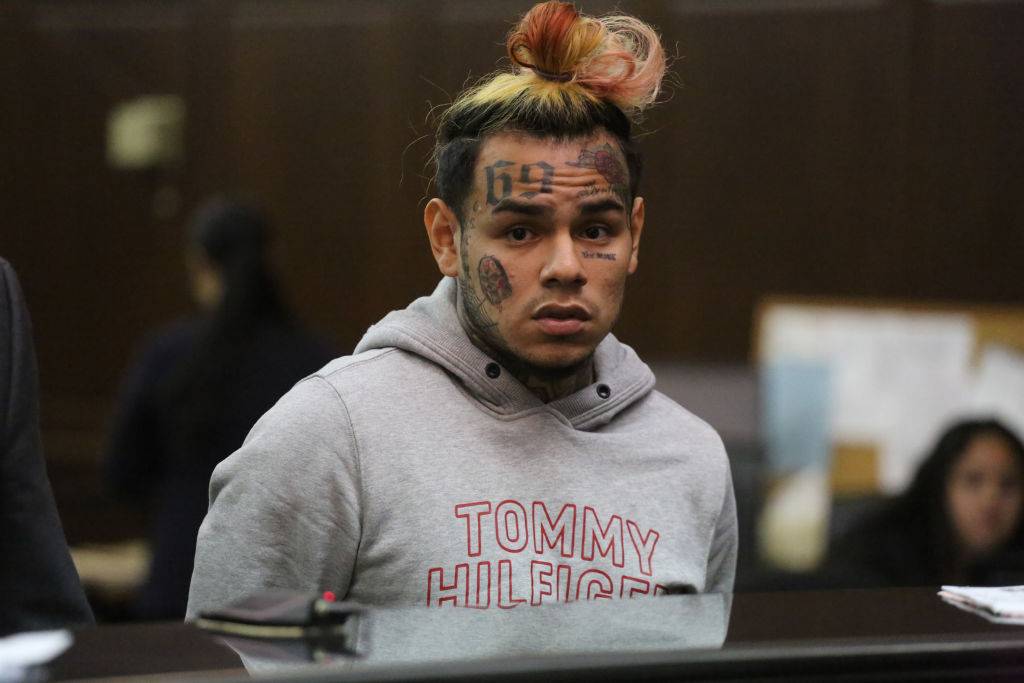 It has been a rough four weeks for rapper Tekashi 6ix9ine. First, he was arrested for an outstanding warrant and served some brief time at Riker's Island. Now he is in the hospital after a brutal attack this morning in Brooklyn.
TMZ reports, "The rapper was working on a music video in Brooklyn early Sunday morning and at around 4AM he wrapped for the night and drove home.  We're told when he got there another car pulled up and blocked his driveway. Our sources say that's when 3 hooded gunmen got out of the other car, grabbed Tekashi and pistol whipped him ... knocking him unconscious."
The gunman allegedly threatened to kill him if he didn't give them jewelry and money. The gunmen then went to the rapper's home, broke in and stole "around $750k in jewelry and between $15k and $20k in cash." This all occurred while his daughter and her mother were inside, but they weren't hurt. 
The gunmen drove off while Tekashi was in the backseat but he managed to jump out of the car. TMZ says, "Tekashi jumped in the passenger seat of a stranger's vehicle and pleaded for help. The stranger called 911 and then asked 69 to get out of the car at an intersection."
An ambulance arrived and took the rapper to the hospital, which is where he is now. See the photo below.
We hope he gets better soon and did not suffer any major injuries.
(Photo by Jefferson Siegel/NY Daily News via Getty Images)