Kanye West Accuses Adidas of 'Blatantly Copying' His Yeezy Slides
Adidas is releasing a shoe called the 'Adillette slides.'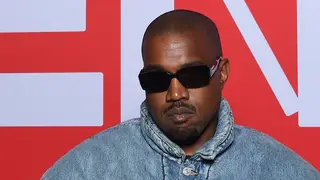 Kanye West blasts Adidas and calls out the CEO, Kasper Rorstad, for allegedly copying his original Yeezy slides.
Yesterday afternoon (June 13th), the business mogul took to social media in frustration after Adidas announced the upcoming release of their Adillette slides and called them "fake Yeezys."
Earlier this month, the Adilette slides were exhibited across social media, retailing for $55, according to the Daily Mail.
As reported by  Bloomberg, the Yeezy slide launched in 2019 and reached nearly $1.7 billion in annual revenue, so Kanye sees an essential value in his brand.
It is good to note that the rapper has worked with Adidas for almost a decade. On his Instagram post, he began to make an innuendo about Kobe Bryant's past deal with Adidas and related to it in his caption: "THIS IS YE driving down the same street Kobe passed on. Maybe I feel that Mamba spirit right now." In 1996, the basketball legend signed a six-year deal with Adidas but walked away from his contract.
The Yeezy and Adidas collab came about in December 2013 and released their first collection in February 2015, according to their website.
West continues, "I'm not standing for this blatant copying no more. To all sneaker culture To every ball player rapper or even if you work at the store This is for everyone who wants to express themselves but feel they can't cause they'll loose their contract or be called crazy. Bravery is not not being afraid Bravery is overcoming your fear for your truth This Ye with the blue paint on my face. These shoes represent the disrespect that people in power have to the talent. This shoe is a fake Yeezy made by adidas themselves I'm not talking to DC about this either Kasper come talk to me. Happy Monday."
The business released another statement on Instagram reciting a part of his Yeezy x Adidas contract. 
We are not sure if or when Adidas will respond to Kanye's comments.