16-Year-Old Sold To A Pimp For $250 Had Her Throat Slit By A Man Who Found Her Using Backpage.com
Charles McFee pleaded guilty for prostituting Desiree Robinson.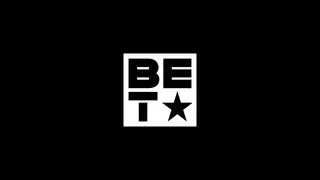 A Chicago 16-year-old was brutally murdered by a man after she was sex trafficked to a pimp who placed prostitution ads for her on Backpage.com. Now the man who introduced her to the pimp has pleaded guilty to federal sex trafficking charges.
Charles McFee, 26, said he met Desiree Robinson on Facebook, and the two developed a sexual relationship. At some point in their relationship, McFee (pictured above) introduced the teen to an alleged pimp, Joseph Hazley, reported CBS 2.
In exchange for recruiting Robinson, McFee said he was promised a $250 finder's fee from Hazley.
However, McFee says he was never paid the $250. According to McFee, Hazley claimed the girl was costing him too much in makeup, clothes, and gasoline needed to drive her to meetings with customers. He also said Robinson was not making enough money to offset the costs, according to Fox 32 Chicago.
After McFee took the 16-year-old to Hazley, he said he watched the alleged pimp take pictures of her and posted them to an online sex ad.
Hazley allegedly took Robinson to a suburban Chicago home to have sex with Antonio Rosales, who is accused of beating the teen, slitting her throat and leaving her in a garage, where she was found on Dec. 24, 2016, reported the Chicago Sun-Times.
Rosales is awaiting trial.
Under the plea deal, prosecutors recommended McFee receive a 7 1/2-year prison sentence in exchange for testifying against Hazley.
McFee's attorney said he didn't mean for Robinson to be put in a position where she'd be killed.
"He felt badly about this," attorney Christopher Graul said outside the courtroom. "No one wants to pick up a 16-year-old girl and have her killed."
While in court, McFee broke down crying as prosecutors described how he took Robinson to the pimp's home.
Desiree Robinson's family is suing backpage.com, accusing the site of being partially responsible for her murder.