Release of Nigerian Schoolgirls Hangs in Balance
Parents of the missing girls and several leaders are questioning the accuracy of an alleged truce following a weekend of violence launched by Boko Haram.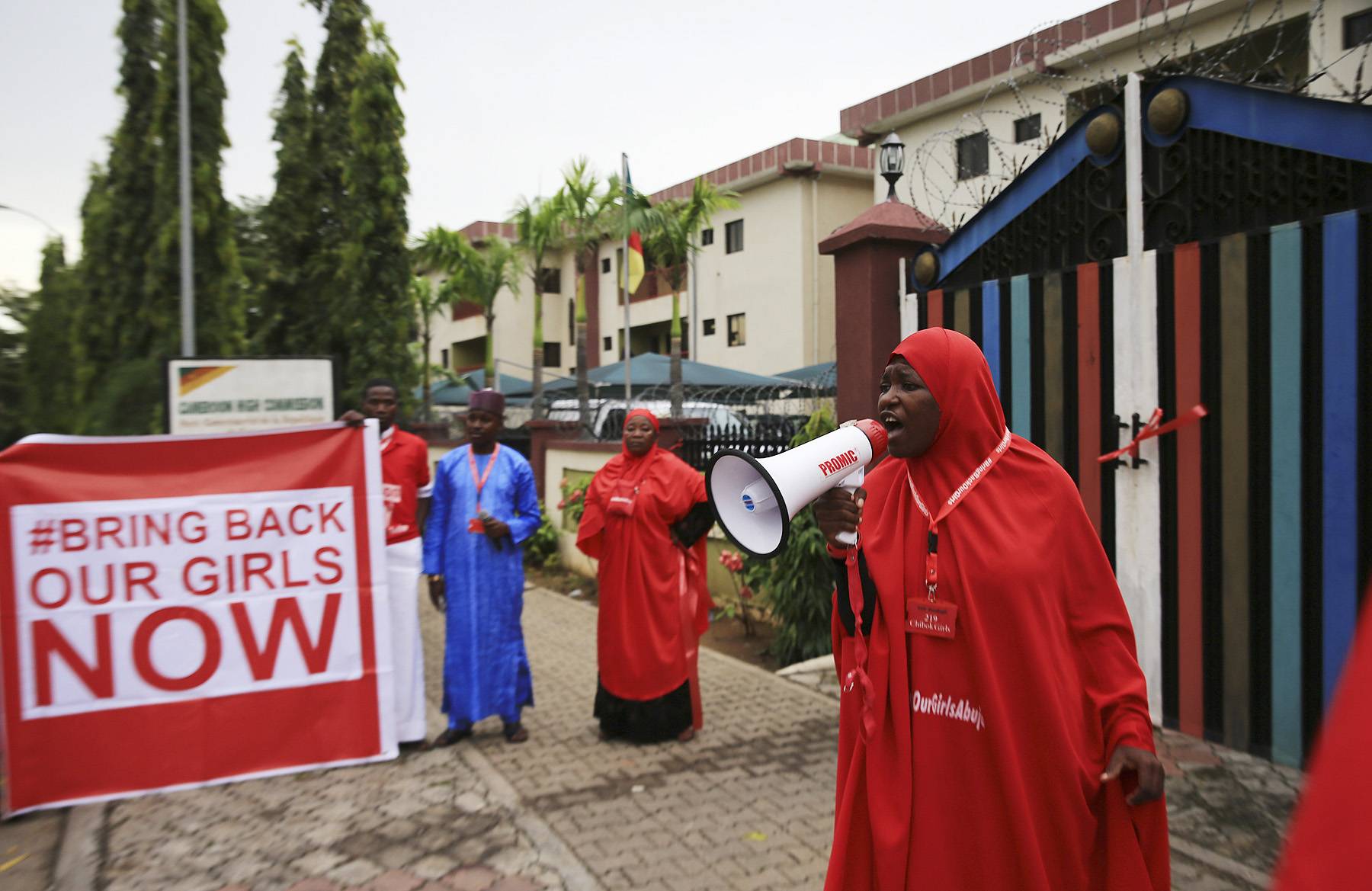 A ceasefire agreement announced by the Nigerian government last Friday appears to have been breached, as villagers in the northeast region report widespread shootings and slaughterings carried out by Boko Haram fighters, BBC reports.
Boko Haram fighters allegedly raided two villages on Saturday and raised their black flag in another. According to Voices of America, at least 40 people were killed.
Questions over the truce and its immediate breach cast a large shadow over negotiations for the release of more than 200 schoolgirls abducted by the militant Islamists from the remote northeastern town of Chibok in April.
While talks about the release of the girls are scheduled to continue in Chad this week, the parents of the girls and several northern leaders remain skeptical of the government's claims.
"This deal, as announced by the federal government, is very sketchy because nothing is being spelled out. We are not told of the nitty gritty of the peace deal," Bulama Mali Guide, spokesman for the Borno Elders Forum, told VOA.
"I think they should come here to find out from us how the Boko Haram are because the real Boko Haram we know—who are killing us, who are burning our towns and villages—I'm sure are not the Boko Haram they negotiated with," he said.
Danladi Amadu, a man who has claimed to be Boko Haram's secretary general, represented the militants in confirming the truce with the government. However, Ahmad Salkida, a Nigerian journalist with close contacts to top leaders in the militant group, said that Amadu is "bogus and an impostor."
Many are also questioning the timing of the alleged ceasefire, given that President Goodluck Jonathan is expected to announce plans to run for a second term soon. Jonathan has faced international criticism for failing to facilitate the safe return of the Chibok girls.
"All I'm saying on behalf of the Chibok people, whether there is negotiation, whether there is agreement, whether there is ceasefire, we don't care. We don't give a damn. We don't give a hoot," Chibok resident Comfort Iliya told VOA.
"All we want is our daughters to be brought back. Period. That is all the Chibok people are saying. … Enough is enough. We have had enough."
Watch Kevin Hart in a new episode of Real Husbands of Hollywood every Tuesday, 10P/9C.

BET Global News - Your source for Black news from around the world, including international politics, health and human rights, the latest celebrity news and more. Click here to subscribe to our newsletter.  

(Photo: AFOLABI SOTUNDE/Reuters /Landov)