Tiger Woods Named As Newest Member Of PGA Tour Board
Woods and several other players demanded transparency from the PGA after the organization partnered with LIV Golf.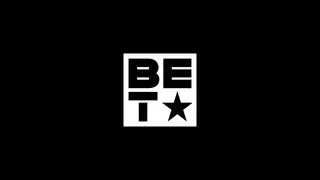 In response to claims of the PGA Tour's lack of transparency since the announcement of its merger with the Saudi Arabia-backed LIV Golf, the organization named Tiger Woods as its newest board member, USA Today reports.
An agreement was reached after Woods and more than three dozen of the tour's players penned a letter on Monday to Jay Monahan, PGA Tour Commissioner demanding more say in how the business of the tour is conducted in the future.
On Tuesday, the PGA consented to the requests of the players and noted that the Tour remains "for the players, by the players, and gives the players an upper hand when it comes to partnering with LIV Golf."
Along with Woods, the new board will be made up of five other player directors, Patrick Cantlay, Charley Hoffman, Peter Malnati, Rory McIlroy, and Webb Simpson, five Independent directors, and the PGA of America Director.
In a statement, Woods expressed willingness to serve in a new capacity to ensure that the PGA will continue to thrive in the future.
"This is a critical point for the Tour, and the players will do their best to make certain that any changes that are made in Tour operations are in the best interest of all Tour stakeholders, including fans, sponsors, and players," Woods said in a statement. "The players thank Commissioner Monahan for agreeing to address our concerns, and we look forward to being at the table with him to make the right decisions for the future of the game that we all love. He has my confidence moving forward with these changes."
Following AT&T executive Randall Stephenson's resignation's the board in June, Woods will fill his vacated position with the players now having a majority vote on the 11-member board. With Woods' board appointment, the players will now have the final say on the PGA's future partnerships and policies after many argued that the agreement with LIV Golf was not properly communicated.
"Accordingly, the player directors will have full transparency and the authority to approve -- or to decline to approve -- any potential changes to the Tour as part of the framework agreement discussions," the PGA Tour's statement read.