Billionaire Robert F. Smith, Faith Leaders Condemn Racism, Antisemitism, Call For Unity Over The Holidays
The 'Saturday Night Live' cast also weighed in on the controversy, asking, why Hitler's new fans are Black.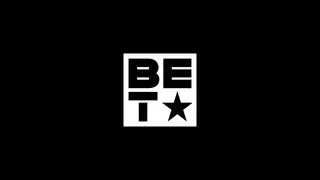 Spurred in part by the controversy surrounding Kanye West's anti-Semitic comments, billionaire Robert F. Smith joined faith leaders in a full-page ad in The New York Times Saturday to announce plans to help tackle the problem.
"At a time when racism and antisemitism are on the rise, I am determined to partner with leaders from all faiths to recognize 'Fifteen Days of Light.' We are unifying to celebrate Chanukah and Kwanzaa together, and encourage communities nationwide to join us in our support for one another."
The ad came on the same day that Saturday Night Live took a swipe at West in a Christmas song during the cold open. Cast member Bowen Yang sang about wanting to forget Adolf Hitler amid a recent rise in antisemitism, singing: "Hitler, since when did Hitler come back?" Kenan Thompson added: "And why are his new fans Black?"
Smith, founder and CEO of Vista Equity Partners, encourages people to join in public events from Los Angeles to New York to light eight nights of the Chanukah Menorah followed immediately by the seven nights of Kwanzaa and kinara. The effort was organized by Dr. W. Franklyn Richardson, chairman of the Conference of National Black Churches, Elisha Wiesel, son of Nobel Peace Laureate Elie Wiesel, and Rabbi Shmuley Boteach, founder and CEO of The World Values Network.
They are not alone in their concern. West recently brought Nick Fuentes, a holocaust-denier and avowed racist, to dinner with former President Donald Trump at his Mar-a-Lago estate in Palm Beach, Fla., sparking outrage.
Pusha T also condemned Kanye's language and actions.
'I'd say it's been disappointing, very disappointing," he said of Kanye. "You know, just as a Black man in America, there is no room for bigotry or hate speech or anything like that."
Nike recently cut ties with Brooklyn Nets star Kyrie Irving after he shared antisemitic content on social media and then refused for a time to say he was against antisemitism.
"African American and Jewish communities share a common struggle to live in human dignity, devoid of hatred and oppression," Dr. Richardson says in the ad.