This Day in Black History: July 20, 1916
Wheatley-Provident Hospital, which serviced African-Americans, was founded on July 20, 1916.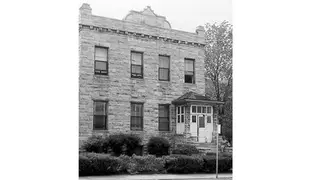 (Photo: Public domain via Black Archives of Mid-America Wheatley-Provident Collection)


The founding of the Wheatley-Provident Hospital is celebrated on July 20, 1916. It was the first medical facility to serve the Black community of Kansas City, Missouri.
The hospital was the vision of Dr. J. E. Perry, a MeHarry Medical School graduate, because Blacks in Kansas City were excluded from medical services and training at medical facilities. 
As the need for African-American doctors and nurses grew, so did the hospital. The Campaign for a Greater Wheatley-Provident began in 1917 to raise money for a bigger place and the hospital moved to a larger facility the following year.
In 1922, Dr. Katherine B. Richardson along with Perry created a children's health program at the Wheatley-Provident hospital. The facility opened the following year with nurses and medical staff who taught pediatrics to African-American students.
After being replaced by the Martin Luther King Jr. Hospital in 1972, the hospital survived for another decade and permanently closed its doors in 1983.
A wheelchair from Wheatley-Provident is now preserved as a historical exhibit at the Kansas City museum. 
BET National News - Keep up to date with breaking news stories from around the nation, including headlines from the hip hop and entertainment world. Click here to subscribe to our newsletter.