Pleasure P Claims His Pretty Ricky Group Members Are Behind That "Child Molestation" Rumor
"I never really talk about it, but I don't trust them."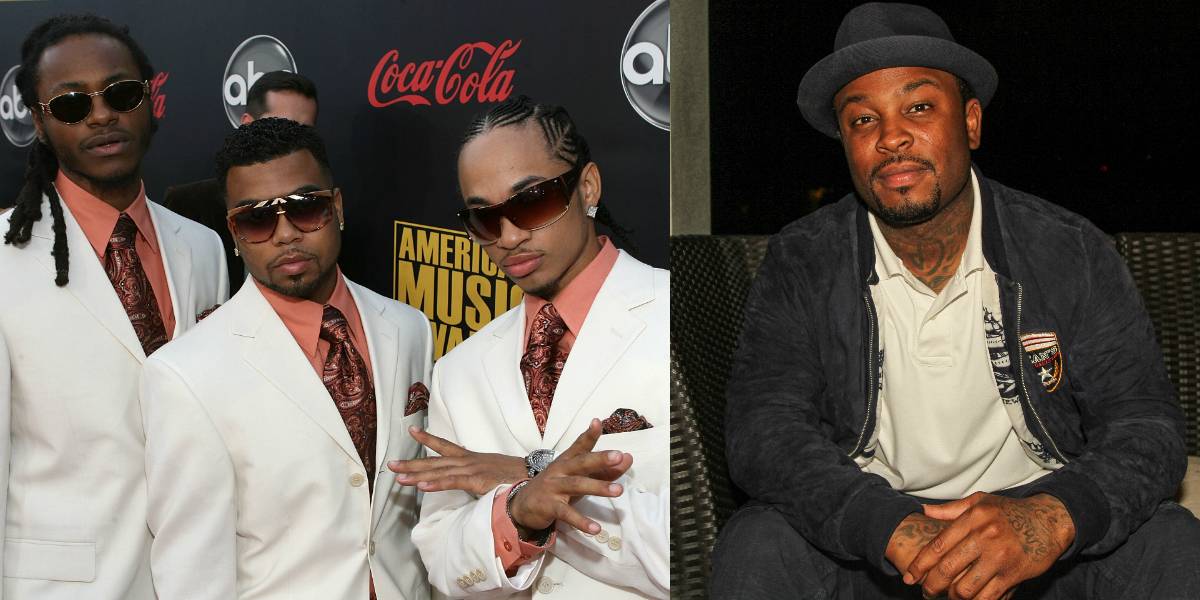 Marcus Cooper, formally known as Pleasure P, is currently on a press run to promote his latest indie release featuring fellow Love & Hip-Hop: Miami costar Amara La Negra. Amid branching off from his famed R&B group, Pretty Ricky, yet again, to use his reality TV lead role as a stepping stone to further his solo career, the soulful crooner sat with The Breakfast Club to lay a decade old rumor to rest.
When Charlamagne asked Pleasure whether he was over the show or Pretty Ricky, he curtly said, "Sh*t man, both. to be honest."

In 2006, the group's old label, Blue Star Entertainment sealed court documents about Cooper's alleged sexual assault on his niece. According to several reports, as a teenager, he "was left alone with his niece and nephew with whom he touched and penetrated with fingers on several occasions. His aunt noticed his niece complaining of her genital area hurting, when asked what happened she replied, 'Uncle Marcus keeps touching me and he hurt me.'"

Cooper denied those accusations, but was charged in the State of Florida after the child was examined by a doctor. The incident, supposedly, happened between 2004 and 2005. Cooper left the group in 2007, but the situation came to light in 2009 by the "daughter" of Cooper's rumored attorney during the case. 

Diamond Blue and Spectacular of Pretty Ricky confirmed that the sealed documents weren't fake, unlike Cooper's countering statements. This is when Pleasure P requested to called his chosen name, instead of his stage moniker.

The "Did You Wrong" singer reflected, "they messed up the name Pleasure P so bad with the rumor, it was like 'f**k, what do I do? How do I get past this?"

"I was successful. I was #1 on the charts; I just got nominated for a Grammy and I don't know when you leave a situation-- name one story of a person that left and became successful and they didn't get teared down," he stated. Charlamagne asked whether he thought Pretty Ricky is the cause behind the rumor and Cooper said, "Absolutely."

"I never really talk about it, but I forgave them. I don't trust them; it's just business," he said. He does feel that they were jealous of him. He does admit that cruel allegations caused him to lose a lot. "I lose Atlantic record deal. I had to downsize in life. They're not bad guys. I would've hated me, too," he replied as he shrugged it off.

As far as the group is concerned, though, Cooper is over their unprofessionalism and would prefer to focus on his own endeavors. Check out his full statement below.