Wyclef Jean Reveals The Only Person Who Could Get The Fugees Back Together
You'll never guess this one.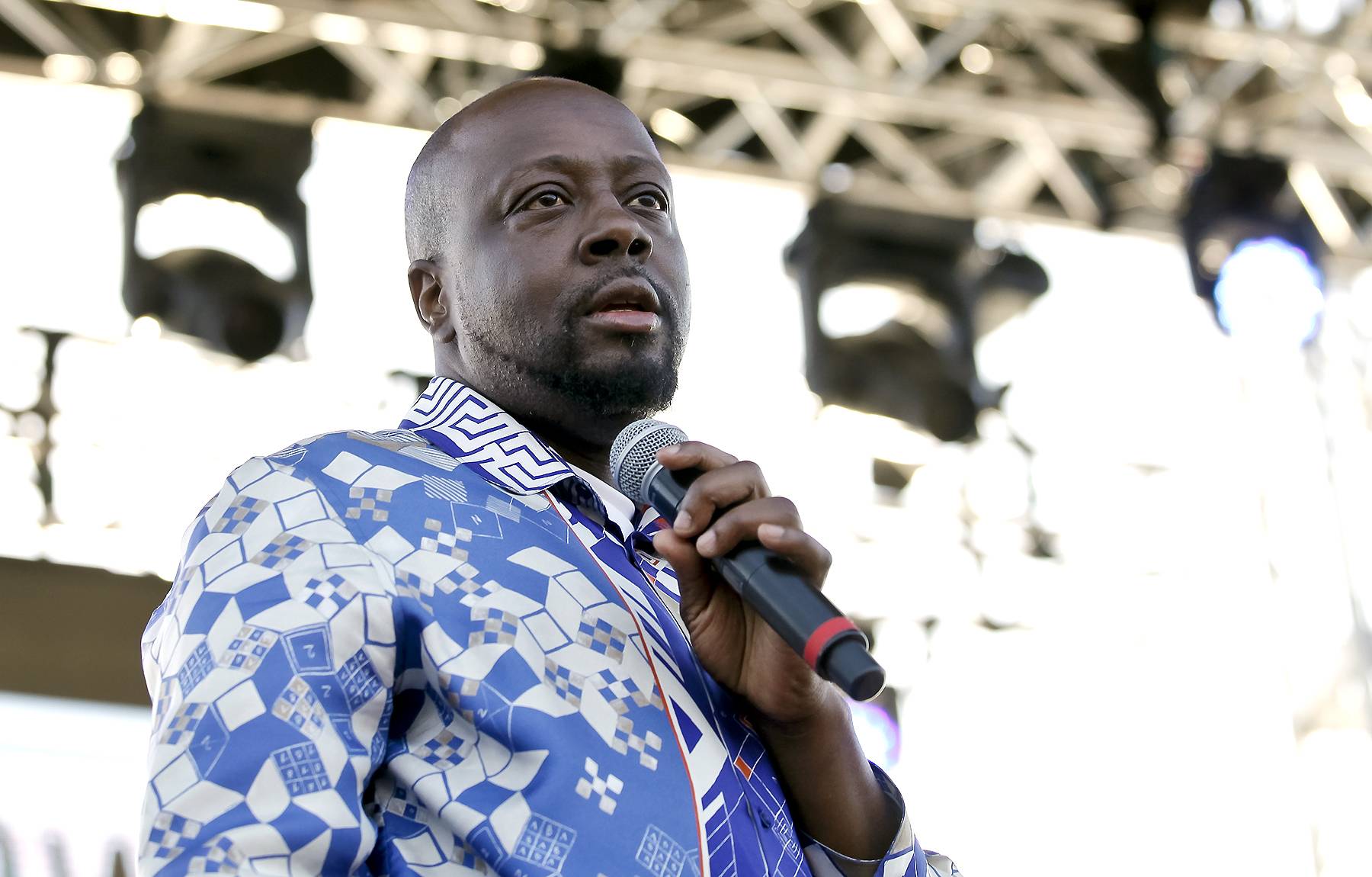 Fans have been patiently waiting for a Fugees reunion to happen, and after years and years of waiting, they may be in luck. According to Fugees member Wyclef Jean, a reunion could actually go down, but only if a certain someone were to orchestrate the entire thing. And that powerful person is none other than Dave Chappelle. 
"What could put the Fugees back together? Okay. Wyclef's gonna tell you: Dave motherf**king Chappelle," the rapper told Uproxx in a new interview. "He's the one that put us back together last time, so we all need to f**king start pressuring Dave Chappelle starting today." Wyclef also revealed that Chappelle, like many others, is a huge fan of the group. "Dave really loves, and admires, and understands that intellectual property of rap. For us, it was re-invention, it was incredible." 
Chappelle and Wyclef go way back. In addition to the comedian's fandom of the Fugees, Wyclef also appeared with the rest of the hip-hop group at Dave Chappelle's Block Party in Brooklyn back in 2006. "What's funny is there's a lot of kids that I meet today that are 19 and 20 years old, the way that they know me, they don't even know me from The Score they know me from the Dave Chappelle's Block Party," Wyclef explained. 
In the past, there have been rumors that the Fugees – which was comprised of Wyclef, Lauryn Hill and Pras Michel – were offered nearly $90 million to reunite on stage for the last time. But Wyclef says it has never been about the money. "At the end of the day, it can't be about the money. It has to be about the art," he added. "Because I'm telling you, man, I've got so many billionaire friends, they are lonely, dude. It's got to be bigger than the check, because the check, you can always get…The Fugees is so respected because it's like when you don't bamboozle the crowds."
The Fugees previously reassembled in 2005 to embark on a European tour but haven't officially been seen together since early 2007. In July 2017, an unreleased track leaked on Hot 97 radio, suggesting the crew was getting back together, but Wyclef and Lauryn quickly shot down those rumors. So if fans really want a Fugees reunion, they'll probably need to start turning up the heat under Dave Chappelle. After all, he seems to be our only hope!