Jhené Aiko Confirms Her Pregnancy
A photo on social media showed Jhené with a baby bump strolling with Big Sean.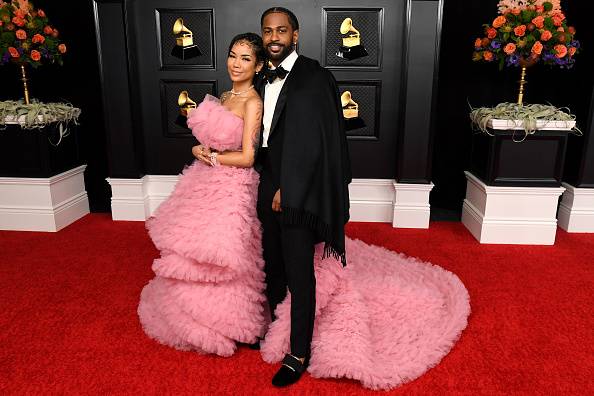 Jhené Aiko confirmed her pregnancy on Sunday (July 3) in an Instagram post after a baby bump photo of her circulated on social media.
TMZ reported that the songstress and her longtime partner Big Sean were expecting their first child together, sharing a photo of the couple strolling through Beverly Hills on Saturday (July 2). There was no immediate report on how far along Aiko is in her pregnancy or the baby's gender.
"The couple are overjoyed and look forward to this next chapter," a spokesperson told TMZ.
Aiko and Big Sean, both 34 years old, have been in an on-and-off relationship since 2016, according to PEOPLE. Rumors emerged in June that the pair are expecting after a fan tweeted, "I jus saw Jhené Aiko and Big Sean at Whole Foods and she's very pregnant. Iktr Sean."
Aiko has a 13-year-old daughter, Namiko Love, whom she shares with singer O'Ryan.