Father In Fear After Classmate Tells Daughter 'We Should Have Hung All U N****rs While We Had The Chance' On Snapchat
R.J. King says the school has not done nearly enough to handle the issue.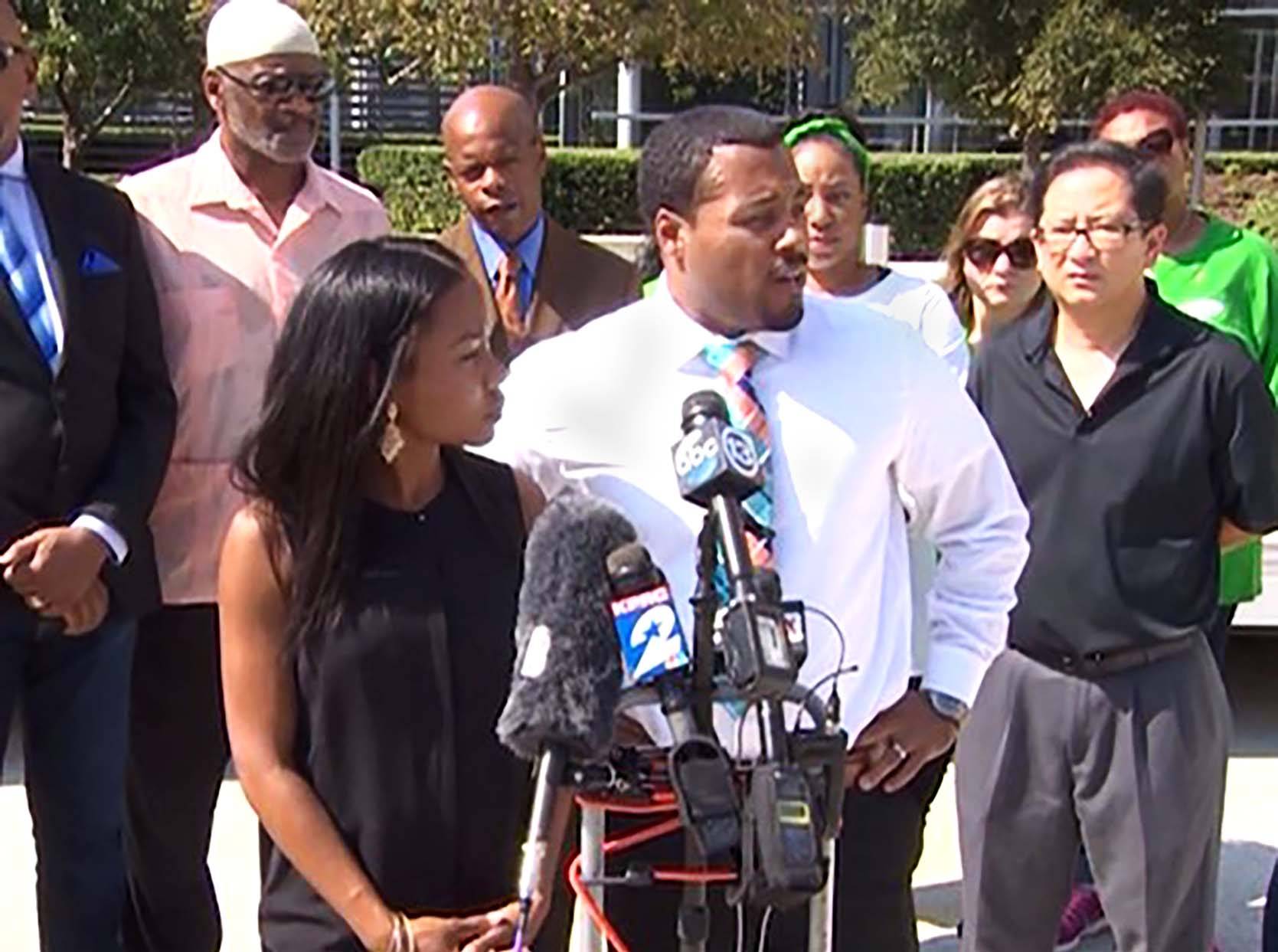 A father in Texas began to fear for the safety of his daughter when he read a racist and threatening message a classmate sent her on Snapchat. 
R.J. King, whose daughter attends Woodlands High School, could not believe his eyes when he saw the message which reminded him of racism he'd experienced in the past, reported the Houston Chronicle.
According to King, his daughter, whose identity remains anonymous, was texted the message after she made an online post in support of the NFL players taking a knee.
"U liberals dumb as hell," a boy reportedly sent King's daughter through the messaging feature of the app.
"Not as dumb as you racist," King's daughter responded.
"Idk  how tf racism got brought into this," the boy responded. "Im standin up for my country. Ya'll always gotta be starting s**t. We should have hung all u n****rs while we had the chance and trust me it would make the world better."
When King and his wife brought the message to the school's attention, they were disheartened when the boy faced no punishment.
Now, the family is considering legal action in order to protect the safety of their daughter.
School officials have said they've done all they can do and have offered King's daughter crisis counseling.  
"(Conroe Independent School District) does not tolerate this type of behavior," a spokeswoman said in a statement to the Houston Chronicle Wednesday.
"The campus administered several levels of disciplinary consequences and continues to work with the students involved and their parents," the statement said. "Campus and district administration are committed to providing safe and caring learning environments for all of our students. Furthermore, reinforcing respect for others and building unity continues to be a top priority across our campuses as it is in our communities, and we are researching additional resources to support our students with these essential life principles."