Watch: It's Official – This Brown Skin Sexy Vegan Bae Just Won the #UNameItChallenge
He got a dope beard, nice flow and hot Tofurky ready to go, you name it!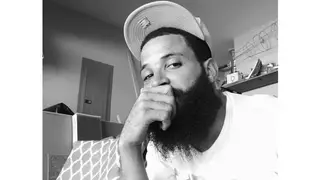 Remember when we told you about the Shirley Caesar clip that became a viral sensation? Well, there is a meat-less, dairy-free bae out there who officially won the #unameitchallenge. 
Meet Grey (@airmaxjunkie).

Although he is a vegan, he didn't let that stop him from killing the #unameitchallenge.

And people on Twitter agreed that maybe cutting out the meat and dairy isn't such a bad idea.

The only person who tops Grey's attempt is Beyoncé.