'House Party' Reboot Headed by LeBron James Shelved at HBO Max
The movie was set to hit the streaming service on July 28.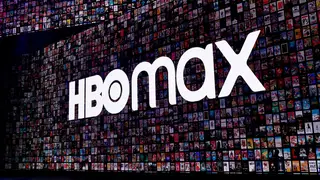 Alarm bells are ringing on social media after what seems to be an upheaval at HBO Max. According to CNBC, the streaming service's parent company WarnerMedia merged with Discovery earlier this year to become Warner Bros. Discovery.  Many are speculating that CEO David Zaslav will look to combine Discovery+ and HBO Max into a single streaming platform.
The merger has already resulted in the quiet removal of six exclusively-streaming movies from the service. Now, a film meant to be a reboot of the hit 1990-film House Party produced by LeBron James has been shelved.
The movie was announced in 2018 and was directed by Grammy Award-winning filmmaker Calmatic. The plot was of two high schoolers who throw a party in the NBA legend's home resulting in the loss of James' championship rings.
According to Okayplayer, Atlanta co-writers Stephen Glover and Jamal Olori also wrote the script.
The film has already been shot and was slated to hit the streaming service on July 28–starring Jacob Latimore, Tosin Cole, DC Young Fly, Melvin Gregg, Rotimi and Bill Bellamy,
Now, it has been removed from the HBO Max release calendar. There is no word on whether it will hit another service.
In 2019, James said of the movie, "It's fun, it [was] an honor when I got the opportunity to produce it [and] reboot the whole movie," he told ESPN.  "I had so much fun as a kid watching that movie and when I was growing up as a youngster, I was like, 'Man, I hope I have an opportunity to go to one of these house parties where it's just a bunch of fun, joking around, a lot of dancing… People just having a good time."
The film was the newest film from SpringHill Company owned by James and his business partner Maverick Carter.