March Jobs Report Less Optimistic Than Anticipated
The African-American unemployment rate showed a very slight decrease in March.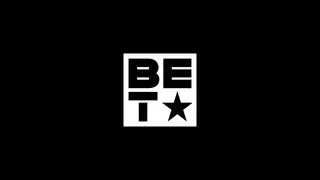 The jobs report released by the Labor Department on Friday showed that hiring slowed in March, although there was a slight decline in unemployment levels. The African-American unemployment rate was 14.0 percent, from 14.1 percent in February. The overall unemployment rate was 8.2 percent.
The economy added just 120,000 in March, which is significantly lower than the 210,000 figure that most economists predicted. On Thursday, the Labor Department reported that there were 357,000 jobless claims in the week ending March 31, a decrease of 6,000 and the fewest since April 2008.
"As the administration stresses every month, the monthly employment and unemployment figures can be volatile, and employment estimates can be subject to substantial revision," said Krueger. "Therefore, it is important not to read too much into any one monthly report, and it is helpful to consider each report in the context of other data that are becoming available."
Heidi Shierholz, an economist at the Economic Policy Institute, told BET.com that after studying recent data, she also expected the jobs-added figure to be in the 200,000 range, which is less than what we've seen in the past few months. However, she added, that's no reason for panic or pessimism. The economy moves more slowly during the winter months and this year's unseasonably warm weather may have given it a boost.
Shierholz anticipated that the African-American unemployment figure would stay the same, but also said it's difficult to know what to expect given how volatile it's been in the past few months. She suggested that it's more important to look at longer-term trends, rather than month-to-month, and that it appears to be following the national figure's downward path, albeit at a slower pace.
A report from the Pew Research Center released in March found that from 2007 to 2011, Latinos and Asians have seen an increase in employment of about 4 percent, while employment levels for African-Americans and whites continue to be about 5 percent below where they were at the start of the recession, with a loss of 4.9 million jobs for whites and 800,000 for African-American workers.
Republican leaders welcomed the fact that the economy continues to add jobs, but said that the growth the nation is seeing is not enough to make a real difference for the millions of Americans who are still unemployed.
"Today's report represents good news for those Americans who were able to secure employment last month. It also reminds us that after three years, President Obama's economic policies have produced slow growth and continued high unemployment," said Republican National Committee chairman Reince Price. "America's economic recovery ought to be better, and it can be if the weight of government and impediments to job creation like ObamaCare and the threat of higher taxes are taken away and policies that support free enterprise and economic opportunity are put in place."
BET National News - Keep up to date with breaking news stories from around the nation, including headlines from the hip hop and entertainment world.
(Photo: EPA/ERIK S. LESSER/Landov)