Report: Serena Williams Is Pregnant
See the photo!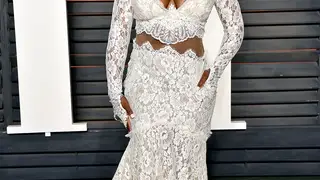 Serena Williams is having an epic year! The tennis icon, who recently announced her surprise engagement to Reddit co-founder Alexis Ohanian, had some even bigger news to share.
Turns out, Alexis and Serena are expecting a little one of their own!
Serena teased the news on Snapchat, showing off her baby bump with the caption, "20 weeks," indicating that she's 20 weeks preggers:
Huge congrats to Serena and her growing family!
See Serena turn heads in FADER magazine with BET Breaks, above.