Nick Cannon Transforms Into 'Black Panther' For His Son Golden's 5th Birthday—See The Wakanda-Themed Party!
The talk show host never misses a birthday party for his little ones!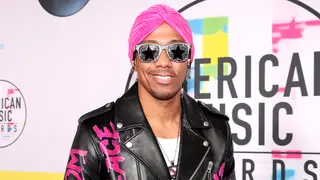 Nick Cannon never misses a birthday party for his little ones! Keeping his streak, the father-of-eight was all smiles as he dressed up as Black Panther for his son Golden Cannon's 5th birthday party. Keep scrolling to see the highlights from the fun-filled event!
Over the weekend, Brittany Bell and Cannon reunited to celebrate their son's 5th birthday with a costume party to remember. "Golden turned 5 in Wakanda today," the proud dad captioned a carousel of images on Instagram.
In the snapshots, Golden grinned from ear-to-ear as he walked into the fun-filled event dressed like the famous superhero. Twinning with his dad in a Black Panther costume, the birthday boy was photographed enjoying his big day. He even snapped a lovely family photo with his mom, dad, and baby sister Powerful Cannon—who is also the child of the famed talk show host.
Cannon later posted a video highlighting the best moments from his son's birthday party. On the post, the caring father thanked Bell for going all out in celebration of his baby boy.
"Mommy @missbbell threw the most amazing celebration for our young King! Thank you for your tireless effort, compassion, care, strength, intuitiveness and most importantly LOVE for our family," Cannon wrote on Instagram. "Every meticulous detail doesn't go unnoticed, you are amazing @missbbell and our 5 year old son feels it all and he is only going to continue to strive because Mommy loves so deeply and only wants him to be the best Super Hero we know he can be!!
The expectant father continued, "We love you King Golden!!!"
We're glad to see Golden had a great time on his birthday. We love to see it!