Dylann Roof Sentenced To Death For Brutally Gunning Down Nine Black Churchgoers
The 22-year-old is the first to get the death penalty in a federal hate crimes case.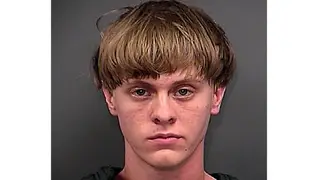 On Tuesday (November 7), jurors began deliberating over whether Dylann Roof should get the death penalty or life in prison for shooting and killing nine black churchgoers in Charleston, South Carolina. It took them only two hours for all 12 jury members to come to a unanimous decision.
In the end, they all decided Roof should die for his heinous actions. If they were all unable to agree on the death penalty, a life sentence would have been automatically imposed.
"We want to express our sympathy to all of the families who were so grievously hurt by Dylann Roof's actions. Today's sentencing decision means that this case will not be over for a very long time," Roof's defense team relayed in a statement. "We are sorry that, despite our best efforts, the legal proceedings have shed so little light on the reasons for this tragedy."
Formal sentencing will commence on Wednesday morning. It will give families the opportunity to speak openly in court. Roof has asked the judge to appoint a new defense team in order to motion for a retrial.