Eminem 'Curtain Call 2' Tracklist Features Bruno Mars, Rihanna & More
This is the follow-up to the rapper's 'Curtain Call: The Hits'.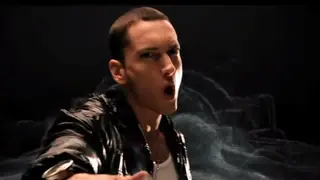 The track list for Eminem's upcoming two-disc greatest hits compilation, Curtain Call 2, is here, and it features a slew of collaborations with artists including Bruno Mars, Rihanna, Snoop Dogg, Juice WRLD, Kehlani, Dr. Dre, 50 Cent, Ed Sheeran, Lil Wayne, Ceelo Green and more.
The album, a follow-up to 2005 released original, Curtain Call: The Hits, will be available this Friday (Aug. 5) and features 34-tracks including several of his No. 1 hits such as  "Love The Way You Lie" and "The Monster'' featuring the Fenty founder, and "Crack a Bottle" with frequent collaborator 50 Cent and Dr. Dre. Fans can also expect to hear some of Eminem's more releases like "Godzilla," featuring the late Juice WRLD.
Songs selected were picked from each of Eminem's six most recent albums (Relapse, Recovery, The Marshall Mathers LP 2, Revival, Kamikaze, and Music to Be Murdered By) as well as tracks from his Bad Meet Evil project and pieces that originally appeared on the soundtracks for the movies Venom, Southpaw and Elvis.
Ahead of its release this week, the "Lost Yourself" rapper shared the official tracklist on Instagram, where fans shared their thoughts on the singles that made the cut and ones they felt should have been included, including one fan who felt the rapper putting the track "Farewell" from his MTBMB  as the last song on the album seemingly hinted at retirement.
Do you think Eminem is done with music?