This Joe Budden Video Has Resurfaced Amid 'Surviving R. Kelly,' And Fans Are Floored Over His Latest Response
"As a society, we're negligent to abuse..."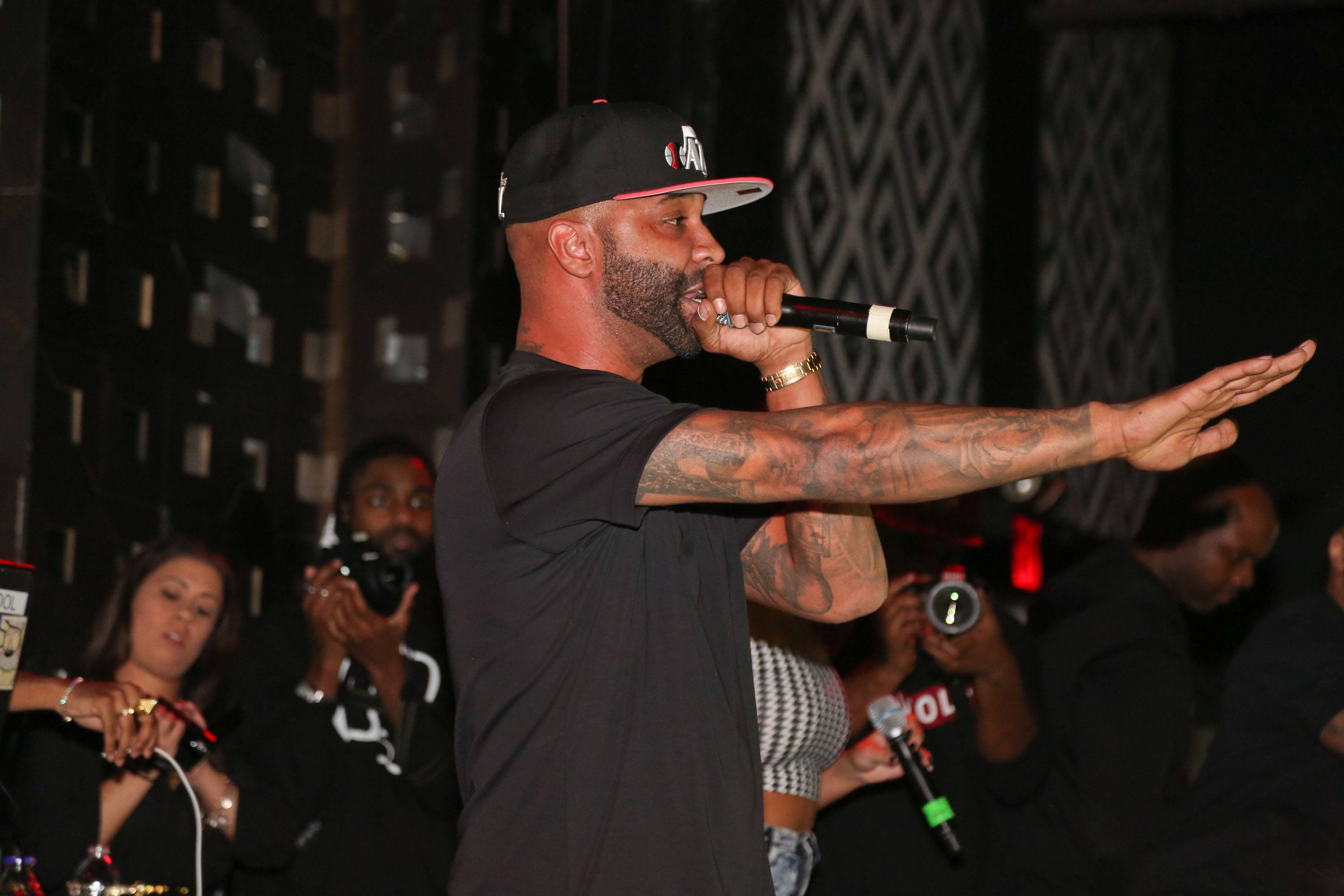 Joe Budden's growth from being a rapper battling internal issues, along with substance abuse, to now being a sober, budding media mogul has been refreshing to witness. However, it was a dark, extensive trek to get to this "glo-up." Budden was accused, more than once, of domestic violence and allegedly caused his ex-girlfriend Esther Baxter to miscarry their child after a fight in 2011. Amid Surviving R. Kelly, the State of the Culture host discussed his past, and fans are genuinely awed.
Around the 60-minute mark of his latest podcast episode, "Rasta Pocket," the Tri-state phenom starts the conversation surrounding abuse. "This was the first week I actually looked up the word abuse. I have utilized women improperly in life. I've utilized people improperly in life [...] I saw my name on all of these [canceled] lists, and people started to hit my mentions. A lot more people are paying attention to Joe Budden today than they were before," so, naturally, he felt the overwhelming urge to voice his opinion.
One fan asked Joe to speak on some "sh*t," and it sparked a wildfire.
She wrote, "How could Joe Budden have such a firm stance on abuse and abusive men and predatory men with such a past?"

His response rendered applause from his fans. "Silence, in the court of public opinion, is an admission of guilt," the father of two stated. "For most people, if you did not do something, you just come forward and say [so]. In this, it's a bit more layered, and I'd like to use myself as an example because I owe it to certain people."

He reflected on what transpired and, essentially, ruined his reputation, all those years ago. "I was in a relationship with a woman I was not compatible with and we handled our breakup badly. I've never spoken about this in depth, not in fear of ramification, but out of respect." The Love & Hip-Hop NY star states that, aside from the lack of compatibility, he was also not "acting like a man in a committed relationship," citing feelings of disconnection. "That bad breakup culminated in domestic abuse allegations and me being ordered away from my home for weeks at a time. After the breakup, we did a bunch of interviews where the sole objective was to hurt the other person. News flash, she won that. I was young, immature, on pills. [Those were] dark times for me."

"I was with somebody who was high-risk and miscarried with twins, not confirmed but that's what I was told."

"Cancel culture has to be a bit more responsible; allegations stick. They follow you. They haunt you. Even speaking about what they do to you, for me, comes off as insensitive to victims of all of the things that I'm discussing."

Joe also reflected on making the same mistake again (presumably with either Tahiry or Kaylin) and almost got his ass handed to him after hostile outbursts against authoritative figures. Due to his intense past, he feels more than qualified to be an active participant in conversations surrounding R. Kelly and his accusations, but played devil's advocate when asked about which systems we respect today. In his case, the judge threw out the case and the alleged victim exonerated him and he has since reformed. Yet, he posed the question: "At what point do we allow people to put any moment in time behind them?"

There was some side-eye tossed Joe's way over his version of what occurred, but most praised him for being accountable

You can stream The Joe Budden Podcast here.