Steph Curry Appears In The New Trailer For Jordan Peele's 'Nope'
The film is set to be released July 22nd.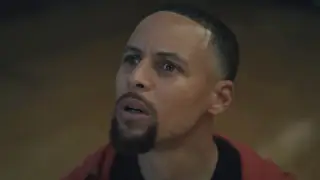 NBA star Steph Curry's acting is looking like a "yes" as he was recently featured in a new 30-second spot for Jordan Peele's upcoming film Nope.
The film stars Keke Palmer and Daniel Kaluuya and follows residents of an isolated town who witness a mysterious and abnormal event.
Palmer and Kaluuya are set to play Jill and James Haywood.
The spot shows the basketball star shooting some hoops in the game and after missing a shot, his ball rolls into the outside where something menacing begins to occur, ending with Curry putting on his hoodie and turning around to escape in shock.
You can watch the full spot here: