Look: Tamar Goes Absolutely Nuclear on 'The Real'
She calls out each and every "lie."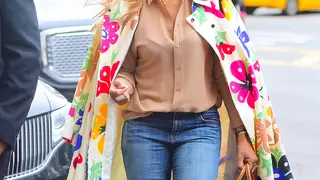 Tamar Braxton had time today.
The fired host of The Real has been playing it coy about her relationship with her former co-hosts, preferring to let her shade to do the talking. But something must've gotten in to her in the past 24 hours, because she unleashed on each and every one of them in the comments section on Instagram.
It all started when The Shade Room posted a query for its followers, asking what lies they fell for in 2016. Well, Tamar has a lot to get off her chest. See her catty responses below — anyone who has been following the drama of her firing knows exactly who she's talking about:
Lawd. What a mess.
Hopefully now that she's gotten all that off her chest, TayTay can start the new year fresh.