Rolling Loud Denies Travis Scott Was Banned From Performing At Festival
The three-day music event will take place in Miami.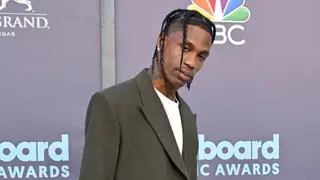 A spokesperson for the Rolling Loud Music Festival is denying reports that Travis Scott was banned from the event.
According to Rolling Stone, a spokesperson said, "We reached out to Travis to headline Rolling Loud, but it couldn't work in such a short time. This had nothing to do with any restrictions from the hosting venue Hard Rock Stadium."
Billboard confirmed with Scott's reps that Rolling Loud contacted the rapper.
Billboard reports festival co-founder Tariq Cherif posted the "venue won't allow Travis because of Astroworld deaths." The Instagram post has now been deleted.
In November 2021, Travis Scott's annual Astroworld festival tragically ended in the death of ten people. The rapper is still in an ongoing case and has been accused of violating a gag order. BET.com reported attorneys for some of the victims alleged that an effort to influence potential jurors could be happening behind closed doors.
Questions about Scott performing at the festival arose after Kanye West pulled out earlier this week. He has been replaced with Kid Cudi.