Kerry Washington Apologizes for Using the Term 'Spirit Animal'
The actress was accused of cultural appropriation.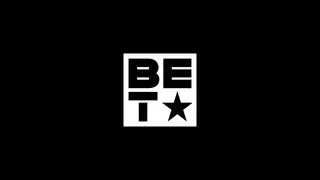 Kerry Washington is world renowned for her role in one of the hottest programs on prime-time television, Scandal, but, ironically enough, the A-list actress has always managed to steer clear of any major Hollywood mess. That is, until now... sort of. After seeing the new Steve Jobs film, an excited Washington tweeted that Kate Winslet, who stars in the movie, is her "spirit animal."
Shortly after the post went public, several of her followers set her mentions ablaze, saying that it was an offensive way for her to share her appreciation of Winslet in the film, with some even labeling it cultural approriation. Not ignoring the backlash, while her comment seems harmless, she apologized.
Coincidentally, on last night's episode of Bravo's Watch What Happens Live!, host Andy Cohen repeatedly referred to guest Iyanla Vanzant as his "spirit animal." While it seemed like no big deal to many watching, the Iyanla, Fix My Life host was noticeably a bit bothered by his choice of words seeing as his delivery was a bit comical — a completely different tone than Kerry's.
According to a study by The Atlantic, the term "spirit animal" is often misused as many don't know its origin. The article explains that the idea started mainly from Native American spirituality, where the spirit animal takes on the role of a "guide and protector" for humans and, to take things even further, after death, humans' spirits are said to be absorbed into physical bodies of animals, hence the term "spirit animal."

So, that brings up the question: Is it about context or just sheer ignorance? Let us know what you think.
Meanwhile, in the spirit of Kerry, check out a sneak peek of the season four DVD of Scandal — out now — in the clip below:
BET.com is your No. 1 source for Black celebrity news, photos, exclusive videos and all the latest in the world of hip hop and R&B music. 
(Photo: Cindy Ord/Getty Images for SiriusXM)