Northwestern University Is Giving Its African American Studies Department A New Name
The department voted unanimously to change the name to something inclusive of the entire diaspora.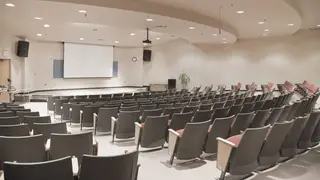 Northwestern University will change the name of its African American Studies department to Black Studies, the Daily Northwestern reports. The change is expected to become official in the 2023-24 semester following the approval of the school's Board of Trustees.
According to the formal name change proposal, the renaming of the department  highlights "the breadth of its scholarship and teaching."
"African American Studies" is typically understood to center the U.S. But the department explores the formations of race and Blackness in places including Africa, Europe, the Caribbean, and Latin America," a Northwestern news release read.
"We have deliberated about changing our name for over a decade, but it was preparing for our 50th anniversary that made it clear that the time was now," Mary Pattillo, the Harold Washington Professor of Sociology and Chair of African American Studies added. "Our work is expansive, beyond national or regional boundaries, and the word 'Black' is what captures that reach."
Discussions around changing the name of the department began over a decade ago.  In April 2022,  the faculty voted unanimously in favor of the name change. During the 50th Anniversary Celebration of the African American Studies department in May, the faculty announced the name change.
In 1968, The department was created when 100 NU students took over the school's Bursar's Office in protest of racial discrimination and the improvement of social conditions for Black students. The term "Black Studies," was used by protesters in the petition to demand a new department.The faculty drew upon the petition for the name change proposal.
To celebrate the depart's name change, a symposium will be held on Friday, May 19 at Northwestern's Block Museum of Art from noon to 6 p.m. Historian Davarian Baldwin and writer Zeba Blay will give keynote addresses,
"The reason for this symposium is to commemorate and archive the significance of renaming our department," said Barnor Hesse, an associate professor of African American Studies who is the event's main organizer. "We expect our keynote speakers to be prominent in creating a compelling experience that stimulates more students to pursue Black Studies. This is one of the lessons we take from the Black global protests in 2020."
Additionally, the event will also have panels featuring graduate students and faculty as well as poetry and music by undergraduate students.