D.L. Hughley Fires Back at Kanye West with an Assist from Steve Harvey
The comedian uploaded a series of tweets poking fun at the rapper.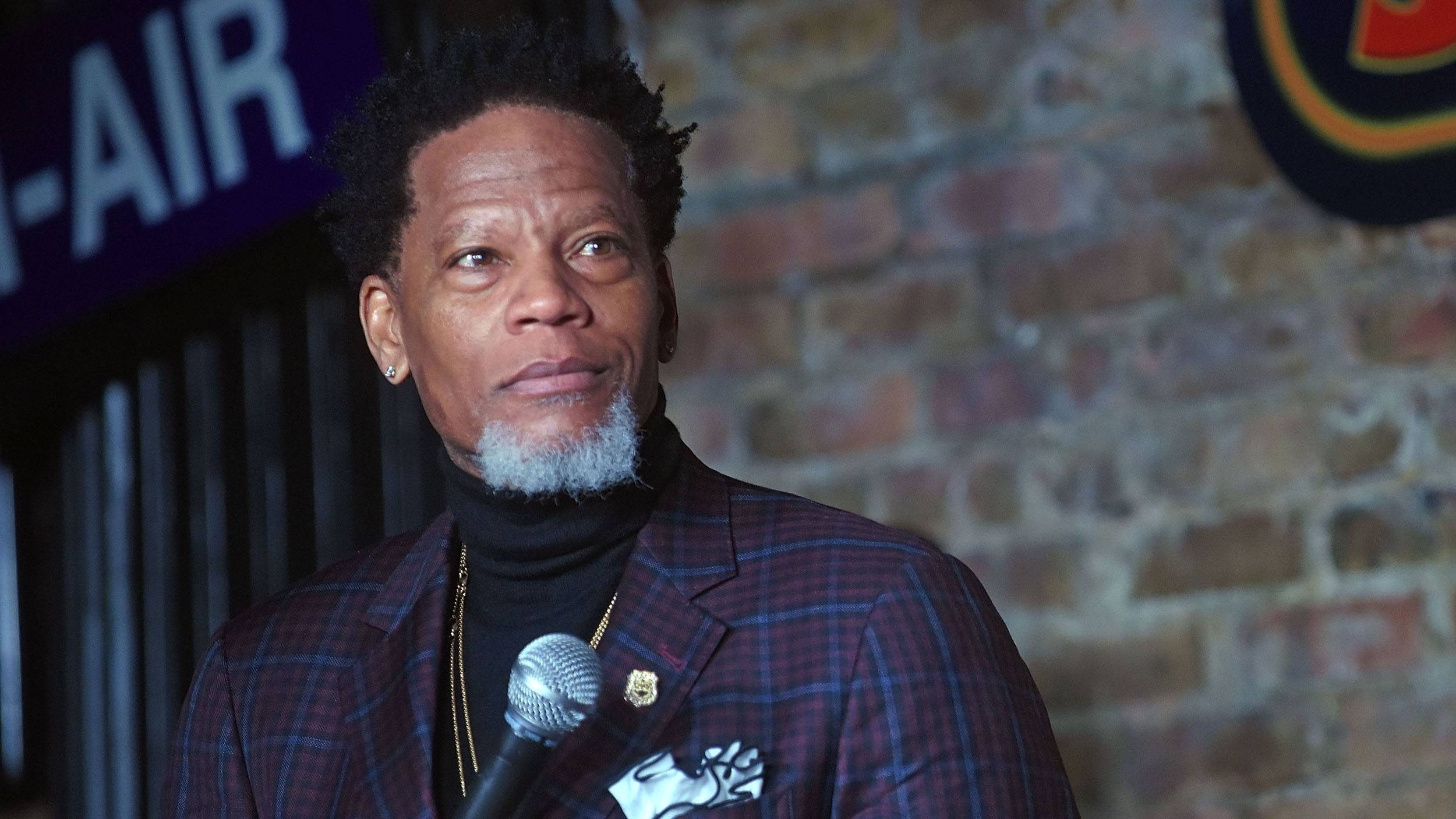 D.L. Hughley's feud with Grammy Award-winning rapper Kanye West just got a lot more heated. The veteran comedian doesn't appear to be backing down from his social media-based sparring match with the "Jail" rapper, and neither is Hughley's pal Steve Harvey.
Those who've been following the saga of Kanye's pending divorce from reality Kim Kardashian and dislike for Pete Davidson know that anyone who tries to speak on the matter would most likely be hearing from the Chicago native.
Following Hughley's comments during a recent interview, in which he called out the "Jesus Walks" rapper over his online behavior and accused him of stalking Kim. Kanye fired back almost immediately, mocking the actor's style choices. This comes after he previously told the Kings of Comedy star, "I can afford to hurt u."
Hughley seemingly brushed off the threat when he later returned to Twitter, sharing a series of tweets. He took several shots at the "Drive Slow" rapper, writing, "#Kanye do you know how horrible you gotta be to make a #Kardashian date a white man! #TeamDl."
The comedian also poked fun at Kanye's mental health, commenting, "#Kanye how dare you talk about the way someone dresses, look at you!! All those people in your head and not one of em got a Macys card? #TeamDl."
Longtime television host Harvey also had a few words for Kanye during a recording of his radio show The Steve Harvey Morning Show. The host of the Family Feud warned the emcee, "It ain't what you want. If y'all do get to scrapping, all my cash on D.L., cause you have no idea." He added, "You been a lil politically, socially conscious rapper—we from an a– whoopin' era. … We from a whole 'nother era."
This week, the fashion designer was suspended from Instagram after he reportedly violated the platform's hate speech, bullying, and harassment policies.
He has yet to address either actor.