Italian Beauty Brand Hit With Backlash After Naming Black Nail Polish 'Thick As A N***a'
There's literally no reason to give a nail polish this name.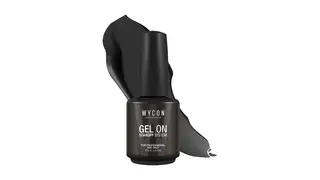 You'd think beauty brands would know by now that it's probably not smart to alienate an entire demographic of potential customers. But since racism is perpetuated by ignoramuses, maybe not!
In today's Are You Dumb? beauty drama news, Italian cosmetics brand Wycon is facing deserved scrutiny after naming one of its nail polishes "Thick As A N***a" — and the shade in question was black, of course!
We have a lot of questions regarding who thought this was a good idea — but above all, dear god, WHY?
At press time, the racist name had been pulled from the company's website but not before plenty of people already had their receipts in order.
Nope, try again, sweeties.
After more people demanded answers, Forbes reports the brand issued this follow-up statement: "We're sorry that this post has triggered these types of reactions: every color from our Gel On collection is inspired, with a cheerful attitude and a pinch of naivety, by famous song titles, many of which derive from the landscape of hip hop. For example 'Drop it like it's hot' by Snoop Dogg, 'Bootilicious' (sic) by Beyoncé, 'Candy Shop' by 50 Cent, Lollipop, Lady Marmalade etc… The reference here is 'Thick N***a' (sic) by DBangz. Wycon is the brand for everybody #nobodyexcluded is our motto and we didn't mean to offend anybody!"
Still nope, but good one, because this anti-apology is somehow worse than the original. People always seem to conflate "naivety" with racism in order to absolve themselves of blame. Interesting!
The product is still up, but all so-called "crazy" names have been changed in favor of numbers.
We have some amazing free business advice: This would've never happened if this company had employee diversity! Judging by the frequency with which these ludicrous and bad-idea-from-three-miles-away type things happen in the beauty industry, we think it's safe to say every cosmetics company would be better off if they just added some brown employees into the mix.