Lizzo Makes 'SNL' Hosting Debut
She served as both host and musical guest.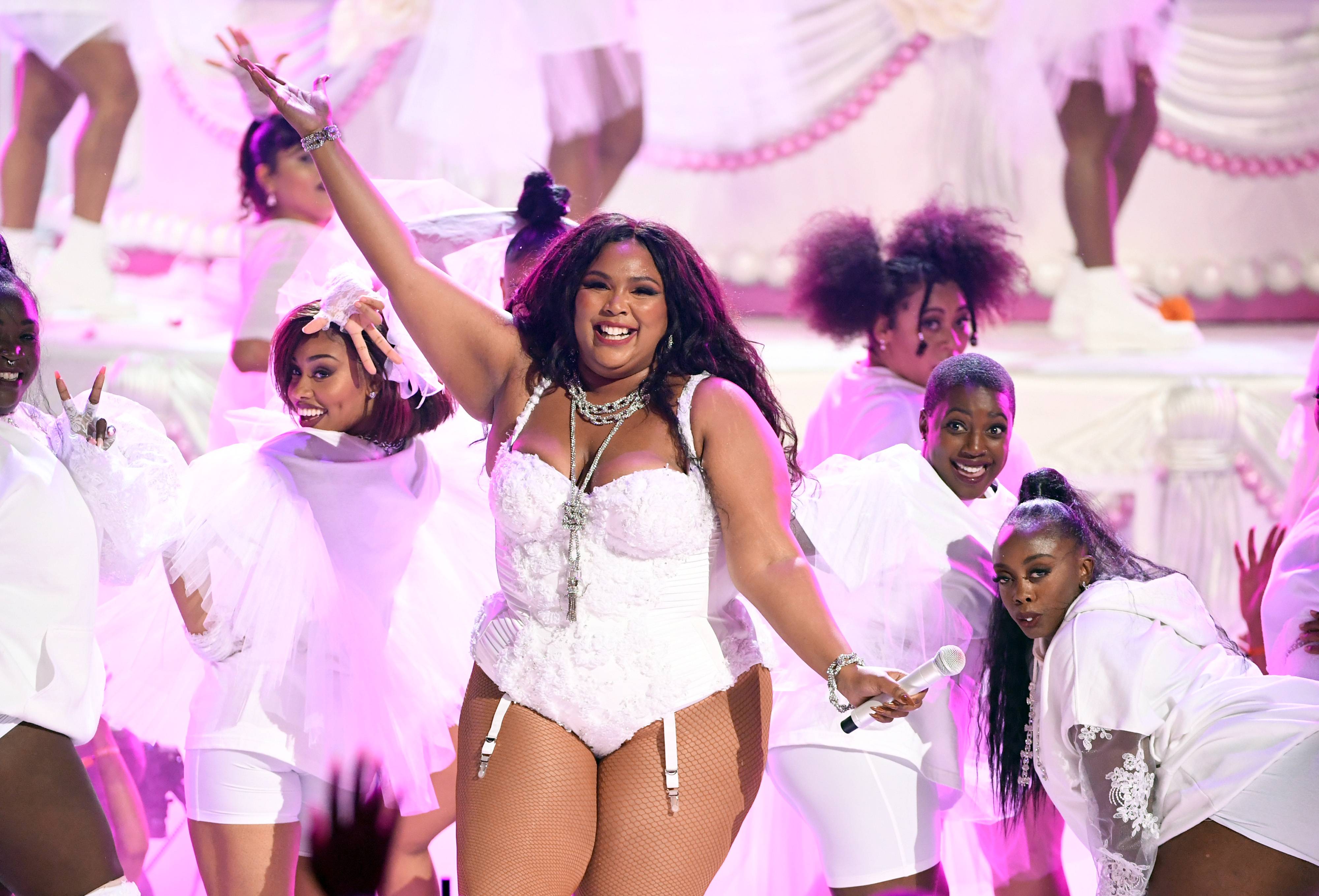 On Saturday night (April 16), multi-talented artist Lizzo hosted and performed on Saturday Night Live.
In her opening monologue, she jokingly said, "my name is Lizzo, and yes, I'm shocked that I have clothes on, too."
She also made light of gossip surrounding who she's dating, "I read a lot of gossip online that I'm dating every white boy in Hollywood," Lizzo, 33, said. There have been online rumors that she has been romantically connected to Captain America actor, Chris Evans.
"They think I'm collecting One Direction members like Infinity Stones."
Lizzo participated in numerous skits, one where she played a member of the musical group Glitter Revolution. They were brought into the Costco headquarters by the marketing team, in hopes that they could boost sales for ages 9-12. They performed a medley of potential songs.
In another sketch, Lizzo nostalgically played a producer for the musical group, Black Eyed Peas, as they worked on their hit record "Boom Boom Pow."
During another sketch, Lizzo sat in the writer's room and expressed that she has writer's block and needs help writing two new songs.
The irony is that Lizzo, in addition to hosting, performed two new songs ("About Damn Time" and Special") from her new album coming on July 15.
Lizzo's mom, who was in the audience, introduced her daughter to the stage before she performed her second song.