'Tyler Perry's Zatima': Zac Might Finally Get A Win With Fatima
In this week's episode, Zac steps up his quest to get Fatima back with help from a surprising source.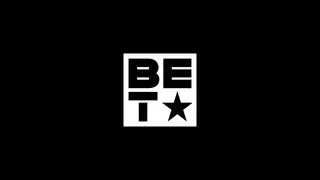 In the last episode of Zatima, we ended with Zac declaring to Angela that Fatima belonged to him and that he'd do whatever he needed to get her back. Hopefully, that wasn't a declaration of impending unstable behavior. We will see. We pick up tonight's episode with Fatima on her date with Paul. It starts with dinner, where they have a productive conversation, and then they head to the open mic that they like to go to — also known as where everyone collides.
Zac heads back to his old neighborhood and runs into Connie because, of course. As usual, she immediately starts the desperate routine, pushing up on Zac. He doesn't want to go upstairs with her but asks her to ride with him.
Now we're at the open mic. First, we find Fatima and Paul vibing. Then, Zac, we discover that Zac is there too. It's unclear if Connie is with him, but when he spots Fatima, he stops by her table and pulls up a chair because he's a troll. He starts asking Fatima if she's happy with Paul, yatta yatta yatta. Fatima wants him to go away, but he continues embarrassing himself. Paul is annoyed but lets Zac babble about what he lost with surprising restraint. Fatima makes it clear that she's still hurt and tired. Eventually, Zac finally leaves and tells Fatima that he will leave the door unlocked for her later that night.
Zac also finds out that Belinda, the hater, created that fake dating profile with Fatima's picture, which sowed seeds of doubt in Zac's mind back when he and Fatima were still together. Belinda claims she didn't do it, but all signs point to her.
Eventually, Zac gets on stage and starts telling the story about how he sabotaged his relationship with Fatima by running back to his old girl. Enter Connie. She walks up to the stage and tells his story, explaining that he tried to sleep with her but couldn't get it up because he was stuck on Fatima. Then Zac starts singing Babyface's "Nobody Knows It But Me" (badly).
Finally, the episode winds down with Fatima at home, making out with Paul it starts to get hot and heavy, but then she stops it, heads to Zac's place, and they get it on.