'Tyler Perry's Zatima': Zac's Therapy Twist: A Deception Unfolded
In this week's episode, an unexpected family therapy session reveals deep-rooted issues, and as Zac struggles with revelations, Fatima wrestles with her own feelings and decisions. Will they ever find common ground?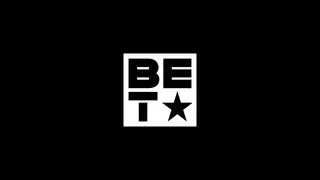 We pick up where we last saw Zac and Fatima in therapy. But here's the setup, Zac lured Fatima to therapy, thinking it would be a one-on-one session between her and the therapist. However, she discovered that Zac was there with his mom and brother. Zac admitted he was wrong, and it was enough to get Fatima to hear him out.
Zac's mother and brother were as resistant as you'd expect and his mom says some especially hurtful things about not wanting Zac in the first place and almost aborting him. Zac finally realizes a lot of his issues stem from childhood trauma and that he sabotaged his relationship with Fatima because of his unresolved issues. Zac tells his mother and brother that he's done with them. Hopefully, he's serious.
Eventually, Zac and Fatima are left alone with the therapist and have a heart-to-heart. Zac is working to get her back, but Fatima has her head on straight, so she understands that therapy is a gradual process and that they shouldn't be together, at least for now. She wants to figure things out, too, because now she doesn't know how she feels about him anymore. The therapist helps Zac, who is in tears, process everything.
Let's fast forward to the end of the episode. Zac arrives at Angie's house looking for Fatima, who is getting ready to date Paul. He tells her that he didn't sleep with Connie. Fatima tells him it doesn't matter because she has been sleeping with Paul and is about to go down again. We know that's not true, but it feels good to watch Zac get a taste of his own medicine.
Fatima leaves for her date,, and Zac asks Angie how he can get back on track. Angie suggests he move on, but Zac declares he's not giving up that easily. Hopefully, he doesn't go full-on stalker.