New Music Monday: Brent Faiyaz, Burna Boy & SiR Start Your Week With A Fresh Batch Of New Tunes
Tune in every Monday to catch songs you need to add to your rotation.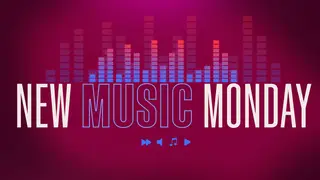 Discovering new music, albums, and artists can be hard, considering how much it all arrives in overwhelming waves on a weekly basis.
Don't worry, because BET.com has you covered with our New Music Mondays column. Built with you in mind, you won't miss out on the latest sounds thanks to us sifting through it to make things easier.
Curated by Wongo Okon, you'll find a familiar (and not-so-familiar) array of artists, emerging music, and a diverse range of genres as well. So, without further ado, here are 10 new records that you should kick off your week with — led by Brent Faiyaz, Burna Boy, and SiR
Brent Faiyaz — "All Mine"

For the last two years, many have waited patiently to see what the next step in Brent Faiyaz's career would be. That day has finally come as the Maryland singer returned with her sophomore album Wasteland. 

Through its 19 songs, one of the many bright spots comes on "All Mine," which sees Brent in finesse mode as he tries to win back an old lover with promises of what their future might look like.

Burna Boy — "Different Size" Feat. Victony

Burna Boy takes another step toward worldwide recognition and dominance with his sixth album Love, Damini. The album features artists from all over the world like J BALVIN, Kehlani, J Hus, Popcaan, and more, but one of its best songs pairs Burna with fellow Nigerian Victony. 

Their collaboration, "Different Size," is an Amapiano-driven record dedicated to women and their assets.

SiR — "Life Is Good" feat. Scribz Riley

Three years after he was Chasing Summer, SiR has found comfort in where he is today. That's the central message of his latest single, "Life Is Good." 

The record, which features English artist Scribz Riley, sees the duo on a casual drive in the sun as they soak up their surroundings and lit one to the carefree and fruitful life they've earned for themselves.

Yo Gotti, Moneybagg Yo & 42 Dugg — "Steppas" feat. EST Gee, Mozzy, And Blac Yougnsta

Yo Gotti's Collective Music Group (CMG) imprint has established itself as one of music's strongest labels. It's clear why that's the case with a label that boasts acts like Moneybagg Yo, 42 Dugg, EST Gee, Mozzy, and Blac Youngsta. 

Now, CMG will take things to a new level with their upcoming label album which they kick off with the muscle-flexing "Steppas."

Phabo — "Achy"

Last year, California singer Phabo had one of 2021's best R&B albums thanks to Soulquarius. Fast-forward to today and he's ready to release his Before I Let Her Go EP. 

With the project's title track already out, Phabo follows it up with "Achy." Heartbreak is at centerstage for Phabo, and he details the pain over the song's breezy and chill production.

K CAMP — "Holy Spirit"

For his second entry of the year, K CAMP is feeling a bit triumphant on his new single, "Holy Spirit." He uses the record to share his gratitude for his fruitful lifestyle, which includes a great woman by his size, undeniable fame, and the money that he's earned over the years.

Chris Brown — "Nobody Has To Know" feat. Davido

Two weeks after dropping his tenth album Breezy, Chris Brown returned with its deluxe reissue which added nine songs to the project's original 24. 

"Nobody Has To Know" with Davido is one of the better additions, as the island-inspired record is one these two use to promote keeping things lowkey with a new woman.

Doechii — "B***h I'm Nice"

Doechii is certainly one of music's newest and most eccentric acts. She's proven this with past records like "Crazy" and "Persuasive." 

Now she returns with "B***h I'm Nice," which lands as a 90-second record that's laced with a list of reasons why Doechii is a top-tier woman in the rap game.

August 08 & Jhené Aiko — "Water Sign"

After going Towards The Sun on his first project of the year, singer August 08 is moving Towards The Moon on his latest body of work. The six-track effort is highlighted by "Water Sign" with Jhené Aiko. 

This graceful record sees both singers embracing the astrology signs of the world over a truly calming and relaxing beat.

Emotional Oranges — "Bounce"

Emotional Oranges is gearing up to share their fourth body of work, and while the duo is known for their soothing records, they can also turn things up. That's exactly what happens on their new record, "Bounce." 

The upbeat production carries Emotional Oranges towards some worry-free summer fun and they want you to join them for a good time.

Enwongo Okon, better known as Wongo, is a music journalist who has contributed to 2 Dope Boyz, Uproxx, Revolt, and Pitchfork. Rhode Island is home. Debate about all things music at @WheresWongo.