Lizzo Delivers Electrifying Tribute To Late Rock 'N' Roll Icon Tina Turner
See the one-of-kind performance.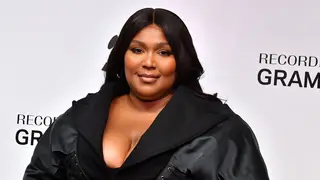 Grammy Award-winning singer Lizzo delivered the ultimate tribute to the late music legend Tina Turner Wednesday evening (May 24 )following the shocking announcement of her passing. She was 83 years old.
During her concert at  Footprint Center in Phoenix, the "About Damn Time" singer stopped her show to speak to the crowd, telling fans, "Today we lost an icon. I haven't allowed myself to be sad, I haven't allowed myself to cry. I don't want to right now, because I'd much rather celebrate," she emotionally added.
"As a Black girl in a rock band, I would not exist if it was not for the queen of rock 'n' roll." Lizzo told listeners, "And remember this: There wouldn't be no rock 'n' roll without Tina Turner."
Not long after, the 35-year-old entertainer, wearing a blue-green sparkly leotard and skirt, gave a one-of-a-kind performance of the late entertainer's signature record, "Proud Mary." "We gonna take it nice and easy right now," she said as her band began to play the iconic intro.
Turner passed away of natural causes in her home in Küsnacht near Zurich, Switzerland although she spent a great deal of her life fighting various illnesses, including hypertension and kidney failure.
Catch the show-stopping moment captured by fans below.