Tina Turner, Iconic Singer and 'Queen of Rock 'n' Roll,' Dies at 83
In the words of one of her most famous songs, Tina Turner was, undeniably, "Simply the Best."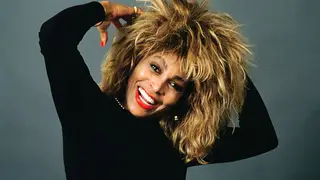 Tina Turner, the seminal artist whose phenomenal voice, irrepressible spirit, and infectious energy defined the landscape of rock and R&B music for more than six decades, has died at 83, from an undisclosed illness, according to Rolling Stone. With her passing, the world has lost an icon who overcame numerous personal struggles to become one of her generation's most enduring and influential musicians.
Born Anna Mae Bullock on November 26, 1939, in Nutbush, Tenn., Turner rose from a life marked by hardship to break barriers in the male-dominated music industry, ultimately defining herself as a symbol of resilience and empowerment. Her distinctive, raspy voice and her electrifying stage presence saw her rise to stardom in the 1960s as part of the duo The Ike & Tina Turner Revue.
However, her reinvention in the 1980s truly solidified Turner's status as a rock legend. Her groundbreaking album "Private Dancer" featured hits such as "What's Love Got To Do With It" and "Better Be Good To Me," which showcased her unmatched vocal power and her ability to embody both vulnerability and strength.
A survivor of domestic abuse, Turner bravely shared her personal story with the world, setting the stage for a larger dialogue about domestic violence in society. Her resilience and courage inspired millions, proving that it's never too late to start over and one's past does not have to define their future.
Throughout her career, Turner received numerous accolades, including eight Grammy Awards. She was inducted into the Rock & Roll Hall of Fame in 1991 as part of her previous duo and again as a solo artist in 2021. Her life story was also immortalized in the film What's Love Got To Do With It, and later in the successful Broadway and West End musical, "Tina."
Beyond her impressive musical legacy, Turner was a spiritual person who embraced Buddhism, crediting it with giving her the strength to endure the challenges she faced. She advocated for peace, self-empowerment, and personal transformation, embodying these principles in her life and work.
Turner's legacy continues to inspire a new generation of artists and those who believe in the power of resilience and determination.