Woman Convicted Of Killing Man Who Sexually Exploited Her Pardoned By California Governor
Sara Kruzan was convicted at 17 of the first-degree murder of the man who had was said to have been her sex trafficker.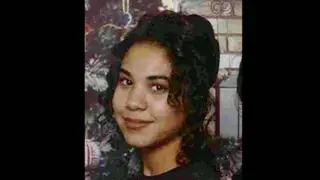 A woman who had received a life sentence as a teenager for killing her former pimp has been pardoned by California Gov. Gavin Newsom.
Sara Kruzan, 35, was among three dozen pardons and clemencies that affected offenders spanning generations, according to CBS News. Newsom issued the pardons on Friday (July 1).
"Ms. Kruzan committed a crime that took the life of the victim," Newsom wrote in his pardon letter. "Since then, Ms. Kruzan has transformed her life and dedicated herself to community service. This act of clemency for Ms. Kruzan does not minimize or· forgive her conduct or the harm it caused. It does recognize the work she has done since to transform herself."
Kruzan was only 16 when she killed George Gilbert Howard, her alleged pimp who she says sexually abused her and trafficked her for sex starting when she was just 13 years old. According to reports, she was coerced into murdering Howard by a relative of another man she was involved with in 1994. She was sentenced to life imprisonment without the possibility of parole.  

RELATED: What You Need to Know About Human Trafficking


Supporters of Kruzan have long lobbied for her release. Her story attracted much public attention and became a cause célèbre centered on the subject of sex trafficking. In 2011, then-Gov. Arnold Schwarzenegger, had commuted her sentence to life with the possibility of parole just before he left office in early 2011. She served 18 years behind bars before former California Gov. Jerry Brown, Newsom's predecessor, allowed her to be released in 2013.
Newsom also commuted 15 other sentences of current inmates including one who is at a high medical risk. Commutation gives those inmates a chance to appear before an appeals board including one man who was sentenced to life for an armed robbery where no one was injured.
The pardons largely impact former inmates who have been released but are seeking to clear their names.
Since she has been out of prison, Kruzan has been an advocate for children caught in the criminal justice system and has campaigned to change laws that do not take into account the effect of trafficking, noting  "the complex and compounded trauma, and it's not just my case, because anyone who has any direct impact with the system has been impacted by trauma," she told The Los Angeles Times.

Kruzan, who released her memoir I Cried to Dream Again in May,. said she hopes that her being pardoned will "have a ripple effect for others who identify with different elements of what I experienced."