DOJ: Alabama Ignored Environmental Issues That Affected Black Residents
The state has pledged to improve the infrastructure of wastewater in rural areas.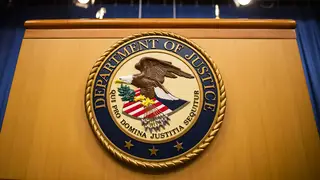 The Department of Justice has reached a tentative agreement with the health departments of Alabama after it was discovered that Black residents, who were subject to environmental issues such as raw sewage in rural, impoverished counties, accused the state of discrimination and that their concerns were ignored for decades.  The locales where the sanitation problems were found were in Lowndes County, a high-poverty county between Selma and Montgomery.
In a statement issued last Thursday (May 4), the Alabama Department of Public Health and the Lowndes County Health Department pledged to improve the infrastructure of the wastewater, to examine the health risks in connection with those who were in close proximity to raw sewage, and to enact a moratorium on penalties for residents who cannot afford to pay for modern treatment systems.
Assistant Attorney General Kristen Clarke of the Justice Department's Civil Rights Division believes that more cases will come to light as this investigation was the department's first environmental justice investigation to fall under Title VI of the Civil Rights Act of 1964.
"For generations, Black rural residents of Lowndes County have lacked access to basic sanitation services," Clarke said. "And as a result, these residents have been exposed to raw sewage in their neighborhoods, their yards, their playgrounds, schools, and even inside their own homes."
According to the terms of the agreement, Alabama lawmakers agreed to use funds left over from the state's American Rescue Plan from the pandemic to underwrite sewage and water projects. Other funds will be allocated for "high-needs projects."
Scott Harris who serves as the State Health Officer of Alabama has endorsed the agreement, but vehemently disagrees that Black residents were neglected by the state agency.
"We have been aware of these problems for a long time. They've lasted for generations," Harris argued. "It's only just now, thanks to (American Rescue Plan) funding, that the state has had any ability to begin to address them at all."
The environmental issues that rural Black residents faced in Alabama echo similar cases that have been recently seen in places like Jackson, Miss.
"Please make sure in the shower that your mouth is not open," Jim Craig, senior deputy and director of health protection at the Mississippi Department of Health said at the time.
Melanie Fontes, Department of Health and Human Services Office for Civil Rights Director said that no resident should be subject to environmental dangers simply because of their zip code.
"Environmental justice is a public health issue, and where you live should not determine whether you get sick from basic environmental hazards not faced in other affluent and white communities," she said.