Woman And Her 7-Year-Old Son Found Dead After Jumping From The Top Floor Of A NYC Hotel
Stephanie Adams was in a horrible custody battle with her ex-husband before the double suicide.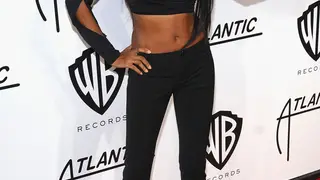 The bodies of former Playboy Playmate Stephanie Adams and her 7-year-old son were found in a New York City hotel courtyard after the two jumped from the top floor of the building on Friday. 
Stephanie Adams, 47, jumped with her son, Vincent, from the top floor of the Gotham Hotel around 8:15 a.m., reported the New York Post.
According to NYPD Chief of Manhattan Detectives William Aubrey, the two were staying in a 25th-floor penthouse suite. They checked into their room on Thursday evening.
Police said a witness heard two loud noises before the bodies were discovered.
"Early this morning investigators located an individual whose attention was drawn to that same second-floor area when he heard two loud noises," Aubrey said at a press conference. "His attention was drawn to that, and he discovered these two deceased individuals."
Police are still unsure if Adams left a suicide note.
Before her suicide, Adams, who was Playboy's Miss November 1992, was embroiled in a messy custody battle with her ex-husband, Charles Nicolai, 47, owner of Wall Street Chiropractic & Wellness.
According to sources close the couple, their fallout was so explosive the two met at the First Precinct in Tribeca for hand overs of their child.
In 2003, Adams came out as Playboy magazine's first lesbian centerfold. She then went on to model for premiere agencies Wilhelmina and Elite. She later married an investment banker; however, the couple divorced two years after walking down the aisle.
She became engaged to Nicolai in 2009 and managed the finances for his chiropractic office.