Marvel President Speaks Out On Not Recasting Chadwick Boseman In 'Black Panther'
The sequel will arrive in theaters in November.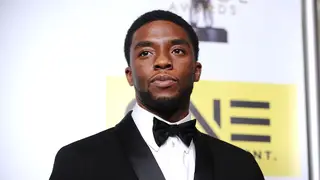 Black Panther 2 hits theaters in November and will not include Chadwick Boseman as T'Challa. Marvel Studios president Kevin Feige recently spoke about why Boseman was not recast.
"It just felt like it was much too soon to recast," Feige told Empire. "Stan Lee always said that Marvel represents the world outside your window. And we had talked about how, as extraordinary and fantastical as our characters and stories are, there's a relatable and human element to everything we do. The world is still processing the loss of Chad. And Ryan poured that into the story."
He also added, "The conversations were entirely about, yes, 'What do we do next?' And how could the legacy of Chadwick—and what he had done to help Wakanda and the Black Panther become these incredible, aspirational, iconic ideas—continue? That's what it was all about."
Earlier this month, during the Creative Arts Emmys, Boseman received a posthumous Emmy for his role as T'Challa in the Disney+ animated series "What If…?" In August 2020, Chadwick Boseman died at 43 after a four-year battle with colon cancer.
Black Panther: Wakanda Forever is scheduled to hit theaters on Nov. 11, 2022.