New Music Monday: Chlöe, Lola Brooke, And Larry June & Alchemist Start Your Week With A Fresh Batch Of New Tunes
Tune in every Monday to catch songs you need to add to your rotation.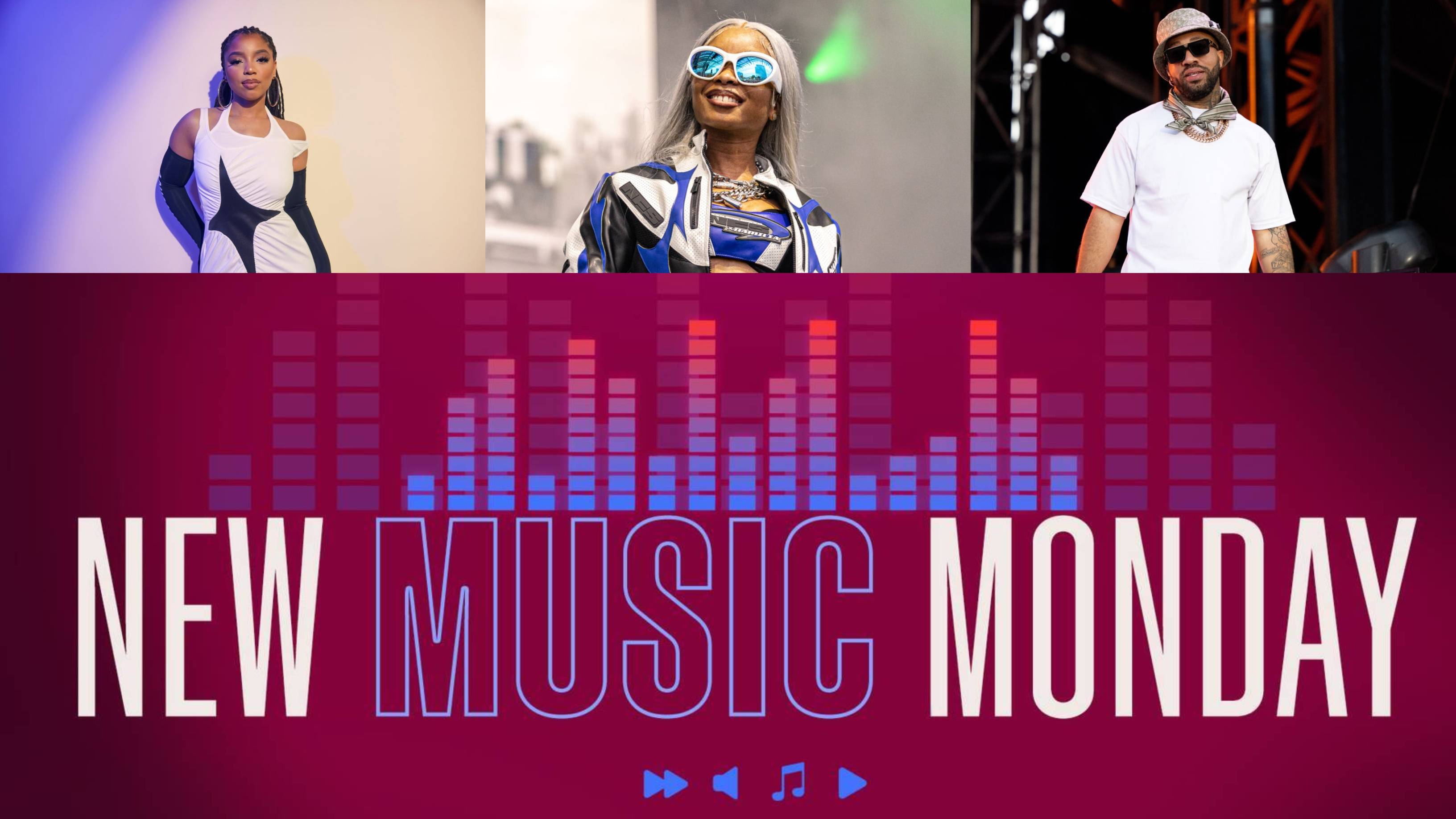 It's hard keeping up with all the new music released each week. Just when you've fallen in love with a certain song, album, or artist, something else drops. It's a fun time to be a music fan, sure, but also tricky.
Rest easy though, as BET has you covered with our weekly New Music Mondays post, featuring some of the latest artists, sounds, and trends in hip-hop, r&b, Afrobeat, house and more. We present an eclectic mix of established
You'll find a familiar (and not-so-familiar) array of artists and emerging music. So, without further ado, here are ten new records that you should kick off your week with — led by Chlöe, Lola Brooke, and Larry June & Alchemist.
Chlöe: "Body Do"

On Friday (March 24), Chlöe released her latest single "Body Do" as well as the video for it. Quite the banger.

Lola Brooke (feat. Latto & Yung Miami): "Don't Play With It (Remix)"

Lola Brooke's smash Brooklyn hit "Don't Play With It" got the remix treatment with Latto and Yung Miami hopping on it. Peep the video above.

Larry June & Alchemist (feat. Big Sean): "Palisades, CA"

On Thursday, Larry June and Alchemist released the latest single off their upcoming collaborative album The Great Escape with "Palisades, CA," featuring Big Sean.

Baby Tate & Saweetie: "Hey, Mickey!"

Atlanta breakout star Baby Tate links up with Saweetie for the empowering remix of "Hey, Mickey!" via Warner Records.

E-40: "Bands"

On Friday, E-40 released his new single "Bands" via Heavy On The Grind Entertainment, which will appear on his upcoming new album.

Jelly: "Twin"

Off his SossHouse project The Wolf of Peachtree 2, Jelly released the video for his song "Twin" on Friday.

Internet Money (feat. Roddy Ricch & Kodak Black): "I Remember"

Internet Money recruits heavyhitters Roddy Ricch and Kodak Black for his first new single of the new year with "I Remember."

MiLES: "Oxygen"

On Thursday (March 23), Atlanta's MiLES released his video for his popular song "Oxygen." He's been releasing music in partnership with SoundCloud and Quality Control's Solid Foundation.

Jay Critch: "Minutes"

Off of Jugg Season, Jay Critch releases the video for his song "Minutes."

EBK Young Joc: "Fire On Me"

Another single off of his Hotboiiz: 4L, EBK Young Joc released the video for "Fire On Me" on Friday.