Ciara Goes Makeup-Free To Announce The Launch Of Her New Skincare Brand—Here's What We Know!
Want to level up your skincare routine? Here are the deets you need.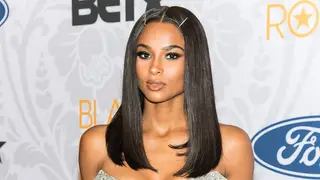 Ciara has taken on a new venture: clinical-level skin care, made simple! The "Jump" singer recently announced the launch of OAMskin via Instagram, and we cannot wait to level up our self-care routine to get that 'CiCi glow' that we all adore.
"You've been asking, and here it is. Meet my secret sauce," the multi-hyphenate star shared with her 32.7 million Instagram followers. She further explained about her new brand, "I made this for women of all skin tones and skin types on a mission to be their best, to level up, to have the confidence to go after the things they deserve, to be the women they were destined to be." 
The OAMskin Radiance System is made up of a Vitamin C Hydrating Cleanser, Vitamin C Brightening Pads, 20% Vitamin C Brightening Serum, Vitamin C Eye Revitalizer, and Vitamin C Radiance Moisturizer. It is worth noting, that all the products are dermatologist tested and clinically proven for all skin tones.
OAMskin's Instagram page describes the system as "powerful, clinical-level products [to] get you glowing without missing a beat."
On a mission, CiCi has really been doing the work for over two and a half years. She told Allure that she worked with a team of board-certified dermatologists to test the products on 96 women of various skin tones. She even tested out the products on herself and "quickly noticed the glow up her skin was experiencing."  
Ciara added, "If you stay consistent with it, you really do see how transformative it is and how your skin levels up in every way."
You can add these life-changing products to your cart on September 15th. Sign up for email and SMS updates to stay in the know over at OAMskin.com.