American Money: Celebrating the Holidays on a Budget
Don't let an empty bank account ruin your holiday spirit.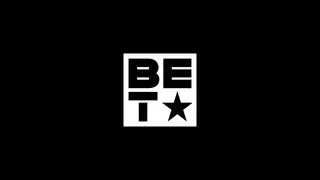 Strapped for cash for presents this year? You're not alone. Numerous studies warn of a growing wealth and income gap between the rich and poor — one of the largest in American history. The holidays are supposed to be a happy time. But it's also marked by television advertisements equating consumerism with happiness, leaving many of us feeling resentful, unhappy and empty.

But whether you're celebrating Christmas, Hanukkah or Kwanzaa, the core message behind each of these holidays emphasizes togetherness, family and love — none of which have anything to do with money. Even with a limited wallet you can still keep the spirit of your holiday alive with plenty of low-cost or free activities. All you need is some time, imagination and creativity.

For example, instead of buying something from the mall, you can start a tradition of homemade gifts. For young children, this can be an opportunity for them to use their creativity as they undertake a craft project and also foster some togetherness as they work on it with you. This is also an opportunity to teach them about the true meaning of your holy days.

A trendy, expensive toy of the moment runs the risk of growing old and being stuck in the closet by spring. Why not focus on events and experiences, like driving through a neighborhood known for its Christmas lights? You can even stroll downtown with your children to see elaborate store window displays. Many cities offer tree lighting events you can attend for free as well as inexpensive or free ice-skating rinks. And libraries and bookstores often hold free holiday-themed readings.

You can even establish new traditions. Holidays are a time for giving and making memories, so why not do both with your family and friends. Pledge to spend a couple of hours volunteering at your neighborhood nursing home, donate a bag full of items to your local shelter or make a special holiday meal for the homeless. You will not only enjoy these moments now; but you will have traditions to practice for years to come.

Finally, there is perhaps no better time to express appreciation and gratitude for the special people in your life, service workers (e.g., mailman) and veterans than during the holidays. Try setting aside time to write personal letters to each of them telling them how much they mean to you. More than likely, these letters will have a much longer impact than any monetary gift they receive.

The wealth gap is a real and growing concern that shouldn't be ignored. But it shouldn't stop you from feeling fulfilled and happy this holiday season. With some advance planning and imagination, you can ensure your holiday won't be lacking in what truly counts.
The opinions expressed here do not necessarily reflect those of BET Networks. 
BET National News - Keep up to date with breaking news stories from around the nation, including headlines from the hip hop and entertainment world. Click here to subscribe to our newsletter.

(Photo: Justin Sullivan/Getty Images)