3 Important Life Lessons from 'Ms. Pat Settles It!'
Ms. Pat serves a special kind of justice!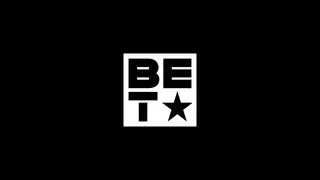 Every week, during the intro to "Ms. Pat Settles It!" she reminds us that her familiarity with the courtroom comes from her days as a miscreant. She got into some legal drama after being busted selling coke. However, that was another life, and now Ms. Pat is on our TV bringing her brand of comedy, even in wild situations, like her judge show.
On "Ms. Pat Settles It!," she is ironically the voice of reason in some wacky situations, and there's always something to learn. Here are three lessons from the cases on "Ms. Pat Settles It!"
Case One: Leon Marjett vs. Garcetta Garci
Here's the scoop: Leon owns a car service company and sues his friend for $450. He claims she stiffed him on a bill after renting his services for a night out on the town. Garci says she wanted to set a fun night for her friend's bachelorette party. However, Leon's car was dirty, he came late and the food she ordered with the package wasn't good and made her sick. Garci had proof that he was late. He was asked to arrive by seven but got there at nine, and his logic was that clubs aren't open until nine, but she paid for 7, so he should have gotten there on time. Garci's witness was the then bride-to-be, and she did not do her friend any favors. She said she had a good time. Then, there was a video of the ladies in the limo looking like they were having a good time. Ultimately, Ms. Pat ruled in favor of Marjett.
The Lesson: Put everything in writing. The only written proof of anything was the text messages and video, but there seemed to be some confusion about what was supposed to be delivered, which isn't good business.
Case Two: Stephanie Garret vs. Shawnda Roberts
Stephanie is suing her friend Shawnda for $250 for kicking her out of their hotel room on a girl's trip to the Dominican Republic. Shawnda met a man and got it in. Stephanie was uncomfortable and decided to leave the room and stay with another friend on the trip and wanted the $250 reimbursement for one night. Shawnda mentioned that she never technically kicked her friend out and that voyeurism wouldn't have been off the table because it has been done before on girls' trips. But Stephanie said that wasn't her style. Ultimately. Ms. Pat ruled in favor of Stephanie, but the lesson was on Shawnda's side.
The Lesson: Stephanie could have loosened up and taken one for the team. Ms. Pat gave an example of how she was once in the room when her friend was getting it on and just rolled over and blocked her view with a pillow.
Case Three: Nia Anderson vs. Jasmine Williams.
Nia is suing her friend Jasmine for $2,500 for breaking an heirloom watch that's over 100 years old. The watch is from her grandmother, and Jasmine borrowed it for an event and accidentally broke it. Jasmine claimed that the watch was already busted when she got it and took it in for repair but that it would have only been $150. Pat looked at the watch and confirmed that it did look busted. Nia admitted that the repair places who offered to fix it would have provided solutions that would have changed the watch's integrity but would have all charged around $150-$200. The watch has sentimental value, but Nia is doing the most. Ms. Pat rules in favor of Nia, but she's getting $150 to fix the watch.
The Lesson: Don't lend out sh*t you might not get back.