Desiline Victor Pens Letter to Justice Scalia
Desiline Victor, the 102-year-old Florida voter who President Obama invited to his 2013 State of the Union address, has written a letter to Justice Antonin Scalia about his recent remarks about "racial entitlement."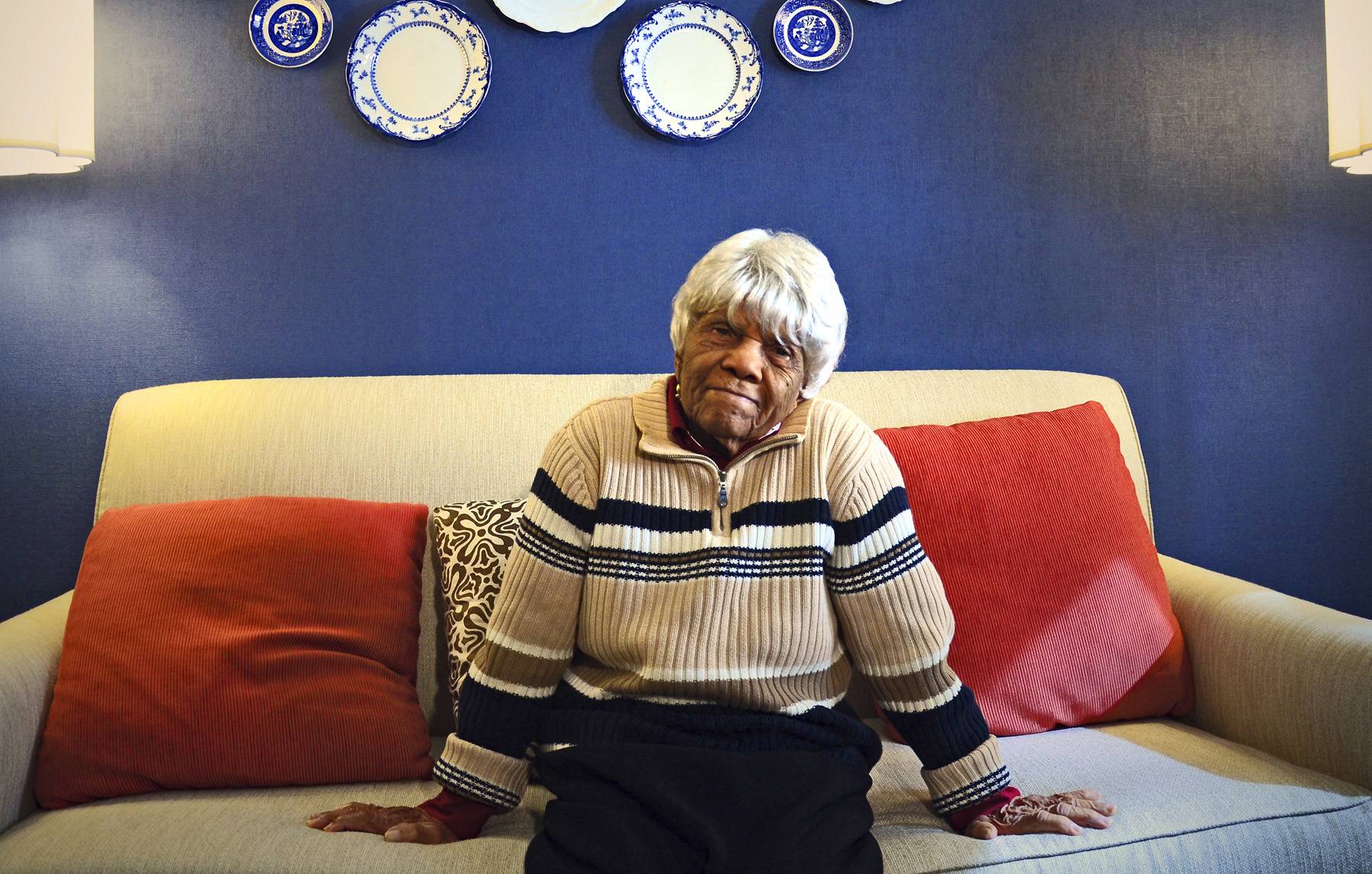 Desiline Victor, the 102-year-old Florida voter who President Obama invited to his 2013 State of the Union address, has written a letter to Justice Antonin Scalia about his recent remarks about "racial entitlement." Scalia, in reviewing Section 5 of the Voting Rights Act, disparaged the legislation and, in essence, called it unnecessary.
Victor, who waiting in long lines in Florida to cast her vote for Obama responded to his comments with this letter. An excerpt:
"I was born at a time when women were not allowed to vote in Haiti, nor the United States. After becoming a U.S. citizen, I was so proud to have a voice in this country. That is what inspired me to fight last year. But voting should never require such a fight. We need more make sure that all Americans can have their voices heard – we need the Voting Rights Act. Justice Scalia, the Voting Rights Act is not a racial entitlement. It is an important protection that helps all Americans exercise their right to vote. It was put in place because, sadly, there are people in this country who don't want everyone to have an equal voice at the ballot box.
Equality and the right to vote are the shining lights of American democracy that drew me to these shores, and that right should not be taken away. In fact, it should be made stronger to help more voters who faced obstacles like I did."
Read the full story here.
BET National News - Keep up to date with breaking news stories from around the nation, including headlines from the hip hop and entertainment world. Click here to subscribe to our newsletter. 
(Photo: REUTERS/Paul Grant)