Katt Williams Could Seriously Face Jail Time
Find out what the comedian did this time.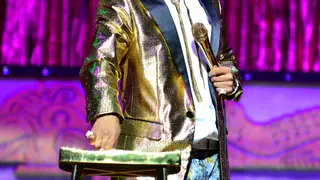 According to TMZ, the comedian has yet another charge on his hands for allegedly punching a woman in Los Angeles.
He was arrested back in July at Sportsmen's Lodge restaurant in Studio City following a female employee's report that he attacked her. According to law enforcement officials, Katt was offended by the way she was speaking to him.
When the cops arrived at the scene, they noticed visible injuries on the woman and booked Katt for misdemeanor battery.
Though this isn't the first time the comedian has been charged, this can prove to be different as, if convicted, he can face up to six months in jail.
Get the latest on the comedian's arrests in the BET Breaks video above.