Black, Minority Farmers Sue Government For Breach Of Contract
The lawsuit alleges that the government broke a promise to compensate them for many decades of racial discrimination.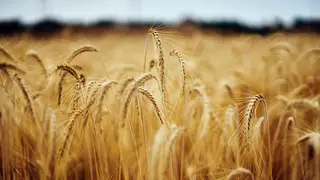 A class action lawsuit on behalf of Black farmers and and other farmers of color accuse the U.S. government of breaking a promise to relieve them of debt as compensation for many decades of discriminatory lending practices that harmed mostly Black farmers.
Reuters reports that four Virginia farmers of color, represented by civil rights attorney Benjamin Crump, filed the lawsuit on Wednesday (Oct. 12) in the U.S. Court of Federal Claims.
It alleges that the government's repeal of the debt relief program, which was race based, amounts to a breach of contract.
Crump said this situation is a repeat of the broken government promise of 40 acres and a mule more than a century ago to Black farmers. He added, "…They've once AGAIN broken their vow of aid w/ the repeal of section 1005 of the American Rescue Act. Black and minority farmers need their compensation NOW!"
Below is an audio recording of Crump explaining his argument.
Reuters said the Department of Justice declined to comment on the lawsuit.
Some of the farmers of color went into more debt with the expectation of having their previous federal loan debts forgiven. The U.S. Department of Agriculture offers operating and ownership loans to farmers through its Farm Service Agency (FSA).
In May 2021,FSA notified at least 13,000 Black and other minority farmers that debt relief money would soon become available, The Washington Post reported. The $4 billion debt relief program was part of the larger federal stimulus package.
One of the four plaintiffs, Princess Williams, said she took out new loans with the expectation that the government would follow through on its promise. "We did not receive that money and now, it's putting us in a total financial bind," she said at a news conference Wednesday, according to Reuters.

RELATED: Black Louisiana Farmers Say Racist Policies Are Taking Their Land Away
The government's debt forgiveness plan quickly unraveled when a group of white farmers sued the government in May 2021, alleging that the program unconstitutionally discriminates against them, Yahoo Finance reported.
"All of my clients just want to be treated equally. They're not looking for any special treatment. If there is a loan forgiveness program, they want it to be open to everyone, regardless of race," lead attorney for the lawsuit Daniel Lennington told Yahoo Finance at that time.
Consequently, the USDA is currently rolling out an amended debt relief program that allocates relief based on economic need rather than race, according to Reuters.