Jaleel White, AKA 'Steve Urkel' Is Getting Dragged For This Comment About Black Women
Does this stem from the criticism of Donald Glover?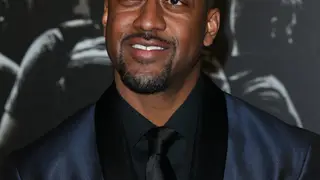 Jaleel White, the actor famous for his role as Steve Urkel on the show Family Matters, is getting put through the ringer for supporting an observation made by Sandra "Pepa" Denton.
Via Instagram, a meme of a quote Pepa made admitting that when Will Smith tried to holla at her decades ago, she turned him down because, at the time, she was only interested in "bad boys."

"I sometimes kick myself when I think about what could have been," she said during a 2009 interview with GlobalGrind. "He was so nice to me, but I really wasn't feeling him. I guess I couldn't appreciate a nice guy like Will Smith. He wasn't thug enough. I was attracted to thugs and hoodlums. Will was too nice to me."

White followed that up with, well, kind of too much of an enforcement, especially for being a male.

"Never seen a celebrity Black woman admit this. Props to you, Pepa, for spitting a little known truth," he captioned under a pic of Pepa's quote. "But if you weren't bout that thug life as a youngster, smoking hella weed or getting paid for playing in the league, the finest sistas were not checking for you in the 90s. The jerks, rappers and jocks scooped em all up. The past is the past, but oh the stories I could share."

This had Jaleel White's own comments getting shred up. "Men never wanna take accountability," someone wrote. "Blame yourself for the type of women you chase after because I know PLENTY of black women that would never date a thug."

"Sir stop being salty," another commented, and was a bit more direct. "They weren't attracted to u & that's okay lool, u should've been buying food for the women that wanted YOU.

There were people who even supported his stance...

Jaleel White's comments come as controversial criticism targets Donald Glover for dating a white woman. Many defending Glover claim that Black women aren't interested in "nerdy" Black men. It's that debate that may have sparked Pepa's original post.