Hiring Of White Administrator At Morehouse Sparks Controversy
Alumni question why an institution that trains Black male leaders would hire a white woman for student recruitment.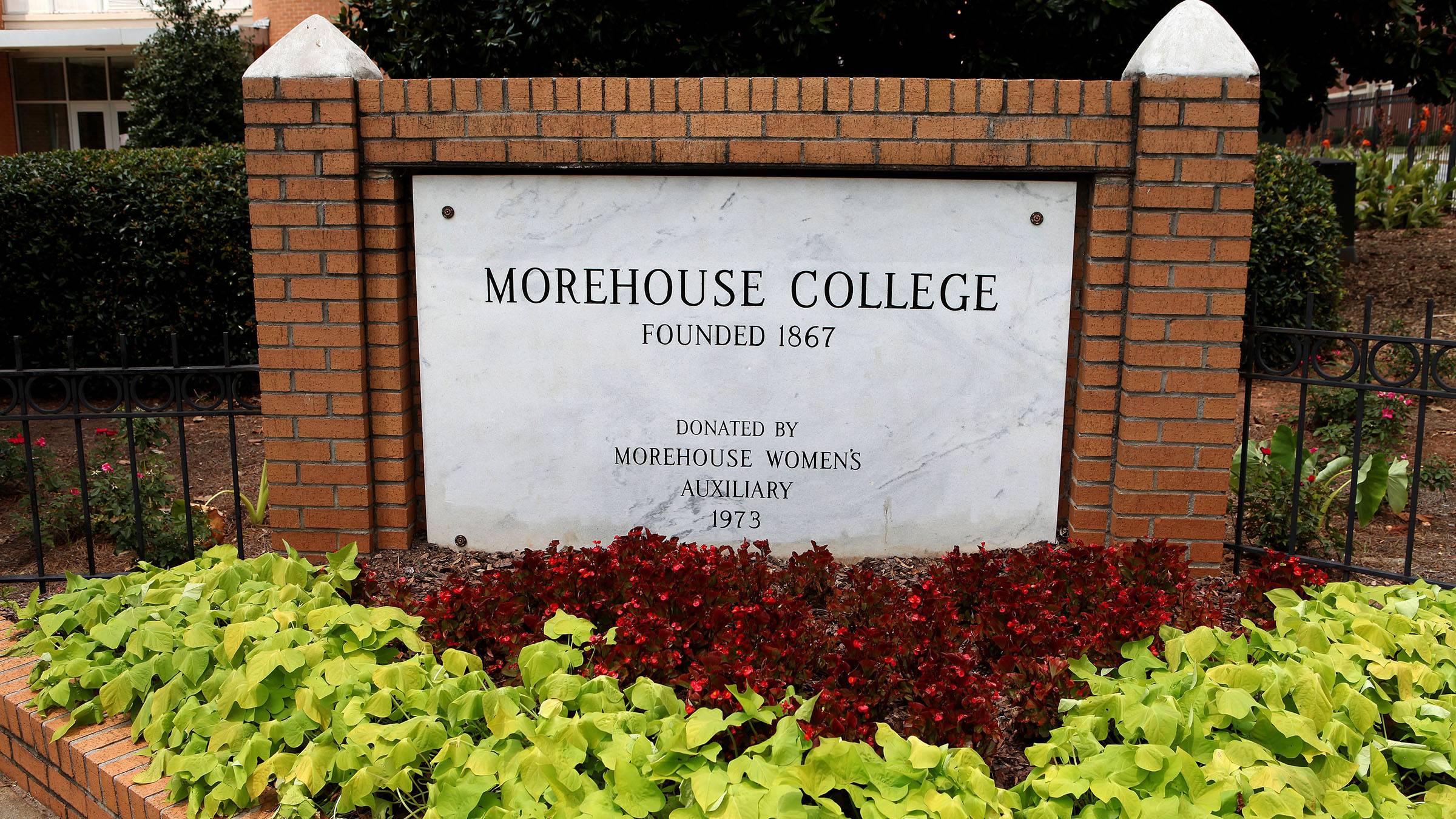 Morehouse College announced on May 6 that it hired Paula Resley, who is white, as chief brand officer and VP of strategic communications, marketing and admissions, but almost immediately, it sparked questions within the institution's community about the decision.
Four days after the announcement, Resley started the position, which includes recruiting students to the all-male historically Black college that has educated and trained legendary Black leaders, such as Rev. Martin Luther King Jr. and Julian Bond.
"Paula's experience and expertise, particularly in digital engagement, will help Morehouse continue to expand its international visibility and amplify its crucial voice," Morehouse President David A. Thomas stated.
But instead of public praise, there was an outpouring of negative reaction from alumni who questioned Resley's qualifications and the decision to hire a white woman to become the public face of a Black male institution, Inside Higher Ed reports.
"The HEAVY emphasis on women is an attack on male leadership and not appropriate for Morehouse," he wrote. "Just wondering how long before Morehouse ceases to recognize itself. Six months? Let's take bets on how long before it's not about Black Men at all. If there are any Morehouse Men who see what I see they should speak up and stop pretending this is ok," Inside Higher Ed quoted an alumnus' LinkedIn comment.
Resley initially responded to criticism on the social media platform but later deleted them, and Morehouse declined a request to comment on the controversy, Inside Higher Ed said.
In Morehouse's announcement, Resley said she was "honored to join the leadership team." She brings lots of marketing experience to the table–but none of it in higher education. Resley said she's committed to the HBCU's goals.
"The Morehouse College mission of developing young Black men to lead lives of leadership and service is something that I believe in and standards I aspire to uphold," Resley stated. " With Morehouse College's decades-long leadership position on social justice, I am motivated by where we will take the College in the decades to come."
Still, some wonder why the college hired someone who doesn't represent the institution's population when there are qualified Black men for the position. An unnamed Morehouse employee told Inside Higher Ed that at least two Black men were candidates for the position, including a potential internal hire.
"I think they have yet to give this young woman a chance to do her job. But I'd like to see them do that. And if they still have an issue, if she can't bring in the students we believe should be at Morehouse, if she can't communicate with partners and friends in a satisfying way, then they'll have something to stand on. But right now, they just seem to not like her for superficial reasons," the anonymous employee said.