Denis 'Deso Dogg' Cuspert Killed in ISIS U.S. Airstrike
"Global terrorist" from Germany was a retired rapper who toured with DMX.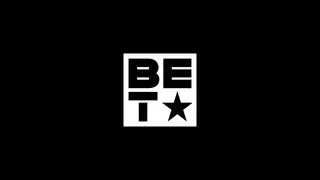 United States Armed Forces have killed German-born musician Denis Mamadou Cuspert during an attack near Raqqah, Syria.
According to The New York Times, an airstrike earlier this month took out the former rapper, who once toured with DMX.
Popularly known as "Deso Dogg," Cuspert had a promising career, hitting the road with X in 2006 and gearing up to be part of a movie soundtrack. Some five years ago, however, following a life-changing car accident, he began pledging allegiance to the Taliban and recruiting for the Islamic State (ISIS).
He started singing and recording nasheed, including one in which he praised Osama bin Laden; and appearing in ISIS videos, including one in which he appeared to be holding the severed head of a man he says he executed.
The State Department considered him a "specially designated global terrorist."
"I can confirm that an Oct. 16 airstrike near Raqqah killed Denis Cuspert," Defense Department spokeswoman Elissa Smith told The Times via email. "Cuspert was a foreign terrorist fighter and operative for ISIL who used social media to take advantage of disaffected youth and potential Western recruits."
Further, Cuspert had "threatened the president of the United States and German citizens" and encouraged Muslims to carry out attacks on behalf of ISIS. "His death contributes to our efforts to stop foreign fighter recruitment," she said.
Cuspert had three studio albums, including his last, 2009's Alle Augen auf mich, which translates to All Eyes on Me.
BET.com is your No. 1 source for Black celebrity news, photos, exclusive videos and all the latest in the world of hip hop and R&B music. 
Music News Rewind! Watch Ja Rule talk why the supergroup with Jay Z and DMX didn't work, in the video below.
(Photos from left: WENN.com,HENNING KAISER/AFP/Getty Images)